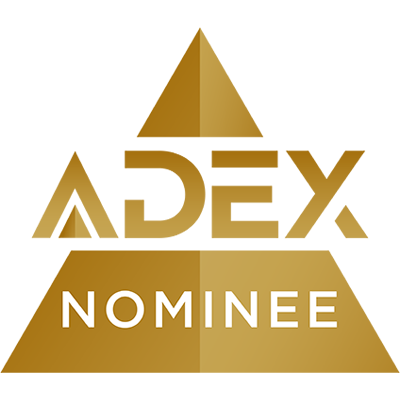 Born from the time-honored craft of pottery making and glazing, J+J Flooring Group's newest Kinetex products, Fractures bring an unexpected yet sophisticated addition to any commercial space. Like a finished piece of pottery, each one unique in its own hand-crafted way, Fracture features bold organics, unique color combinations that effortlessly wash into each other and a graceful, fluid patterning that elegantly reflects the art of glazing.
Sustainability
All Kinetex products have a 50 percent lower environmental impact than traditional flooring. They also contain more than 55 percent recycled content and are fully closed-loop recyclable. Both are NSF 140 Platinum certified and have an EPD and a HPD available for complete transparency.
Notes
Fracture is a 24" x 24" modular product in 12 colorways. With a patterning effect revealing the look of what a crackle glaze creates, Fracture embodies the concept of perfect imperfection. By highlighting each separation within the glaze, this new finish takes on a dramatic and aged appeal. As a textile composite flooring products, Fracture offers more than just beautiful design. The product brings the warmth and feel of a soft surface with the durability and maintenance attributes of a hard surface.
Established in 1957, J+J Flooring Group is a leading manufacturer of commercial specified flooring. With our two brands - Invision broadloom and modular carpet and Kinetex textile composite flooring - we provide a range of product and service solutions to meet the needs of our customers in the corporate workplace, education, healthcare, retail and hospitality sectors.

In 2016, J+J Flooring Group joined Engineered Floors, LLC. Based in Dalton, Ga., Engineered Floors is a privately held carpet producer founded in 2010 by Robert E. Shaw. The company, which employs more than 2,800 people, produces stain-resistant and colorfast solution dyed nylon and polyester fiber and carpeting for residential replacement, new home builder, multi-family and main street commercial applications. To learn more visit, www.engineeredfloorsllc.com.