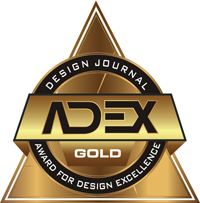 2018
Sustainability
Isle of Skye is Cradle-to-Cradle Certified with guaranteed reclamation and recycling.  Materials have been assessed for human and environmental health, ensuring they are safe for use across multiple lifecycles.

Pricing
Designed for performance and longevity. Priced competitively.

Notes
Isle of Skye carpet tile patterns are comprised of Patcraft's Solution Q Extreme fiber and EcoWorx tile backing, and are backed with lifetime warranties and designed to yield long-term appearance retention and durability. Isle of Skye makes maintenance simple. Each product can be cleaned with just hot water extraction, and the tile format offers opportunity for selective replacement to minimize operational interruptions and cost.