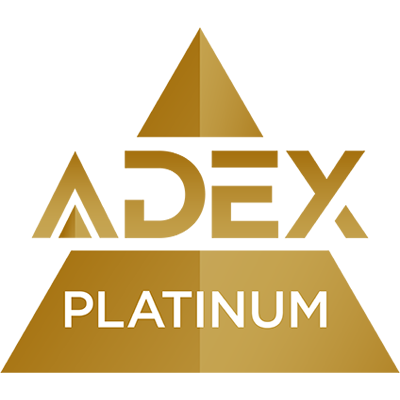 2015
Flame resistant roller shade fabrics for guestroom and public space window use. These fabrics have specialized rolling characteristics with vast pattern and color choices. This first of its kind collection includes functional and beautiful sheers, textures, stripes, and some privacy basics stocked in various widths.
Pricing
approximate average is $23.98-$31.98 for 50+yards
Notes
Passes NFPA 701 and lightfastness.
For over 30 years, Valley Forge Fabrics is an American fabric house specializing in quality FR upholstery and drapery fabrics for the Hospitality, Furniture, Casino and Cruise Ship industry. A family owned and operated business we pride ourselves with our ability to service all requests expeditiously. Our large staff of in-house designers create textiles that are beautiful, functional and in budget.
We are recognized for our award winning line of Woven Jacquard Crypton, an engineered performance fabric that is stain, water and bacteria resistant. Valley Forge Woven Jacquard Crypton fabrics are used in high-traffic upholstery seating applications. Our Tecknical Surfaces â"¢ patterns are reminiscent of the top couture houses in Europe. They bring the look and feel of leather at a fraction of the cost. The extensive Valley Forge Fabrics Avora FR collection marries the luxury and color of upper end textiles with the ultimate in price consciousness - while simultaneously surpassing worldwide Fire Retardancy codes. Our American Specifier and International Specifier collections are the widest range of decorative upholstery fabrics available. The color palette grows each year to please even the most discerning design requirements. Valley Forge's $Ten Under Ten collection is the most price conscious, directive upholstery product in the market today ,all of these under $10/ yard seating fabrics meet the most stringent requirements for design, wearability, light fastness and seam slippage in the industry.
Valley Forge Fabrics introduces FRESH Fabrics Redefining Environmental Standards (for) Hospitality. FRESH fabrics are made with synthetic yarns derived from post-consumer and pre-consumer recycled products. Each fabric is 100% recycled polyester - no blends. Because of their unique construction, FRESH fabrics are recyclable.

As a part of our sustainability mission, Valley Forge is dedicated to living and working together harmoniously with our environment. Valley Forge uses its influence and size in the textile manufacturing industry to further the use of recycled and recyclable textiles. We have made preservation of our planet and its resources a priority since 2002 by including recycled product in our standard product line that is marketed around the world. Valley Forge will always pioneer new methods to reduce our effect on the environment. We will re-define our methods each year and select new goals to ensure that we never stop seeking a better environmental path, both in our products and our processes. At all management levels, Valley Forge has set up internal corporate processes such as mandatory recycling of materials and conservation of energy and natural resources. With the belief that education
of working solutions of sustainability is truly key to a healthy future, we hold seminars and information sharing sessions with our employees.

In addition to our extensive running line products of upholstery, drapery, sheers, blackout and vinyl, we are best known throughout the world as a custom fabric house that produces thousands of specialty items every year. Using the most innovative technology and weave simulation equipment available, our personalized customer service approach has earned us loyal clientele throughout the world