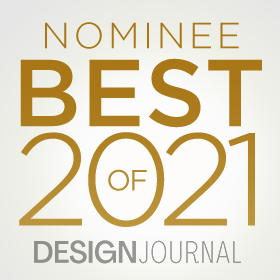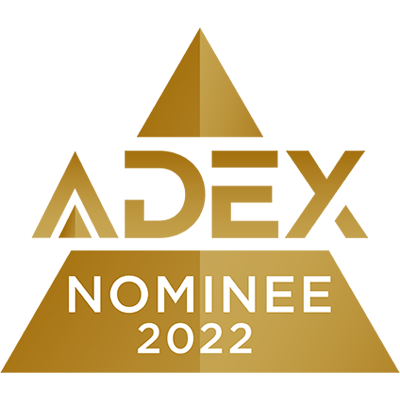 The project of Pardis home has been created inspired by the architecture of Iranian garden and particularly Takht garden in Shiraz. The architectural pattern of Takht garden is vertical shape and also originated from the architecture of Babylon hanging garden. Regarding that, except for historical aspects the study of Iranian garden's (Pardis) illustrations in Iranian miniature have also been considered by the design team. In many cases the gardens in miniature were mostly applied to illustrate the paradise and that is why the word Pardis derives from paradise. The building of Pardis home is a combination of two simple surfaces and volume that have met each other in a curved form. The main surface is like a wooden netted shell with some parts into cuts and the second surface reveals a stone volume. The wooden surface has been designed particularly inspired by the growth of plant's leaves. The stone used in the second surface of the building's facade is turquoise color that has always had significant role in Iranian gardens and architecture. This stone is traditional Iranian one whether used as tiles or anything else. There have been trees planted floor-standingly in the building's facade which is the main pattern of hanging garden. Its netted she'll has the ability of getting open to closed enabling the user to maintain privacy. Moreover the play of sunlight during sunrise and also sunset creates soothing atmosphere in the house originated from Iranian traditional architecture. This also has climatic impact in addition to aesthetic one. There is a small garden in the lobby of the house with small trees and bushes creating special beauty. Moving along the lobby there is a Back yard which is like a garden pit surrounded by floored trees. And there is a small pond inside, decorated by turquoise stones. The special attention to gardens is also seen on the roof of the building since there is a roof garden giving a good feeling to the resident. Is it good to mention that all these architectural constructions originating from traditional native Iranian architecture have been performed here in modern form. The terraces in the interior space have created a link with the outer space. They are all made of glass enabling the residents to have the entire view of green outer space besides the joy of sunlight. The resident can simply go on the balcony and touch a tree in marked height. This building is almost a complete example of house architecture considering residential atmosphere with regard to space psychology. This has tried to revive the missing architecture of hanging gardens in a modern style. This way, a different dynamism of building is seen all over the construction. The surface of the facade can have various shapes through its play. Therefore the visitor will face a new dimension of the building too. Perhaps the highest importance of this building is marked attention to forgotten Iranian architecture concealing the identity of the region. The identity which must be noticed in modern form today. Architectural traditional elements are not seen in this building and even the used materials are not similar to theirs traditional patterns. But the applied simplicity and harmony in its architecture and modernized traditional construction causes the resident finds himself in a modern house but with traditional feeling and atmosphere. This paradigm has always been concerning debate between convention and modernization that this building could be a good response to it. What is more the facade with two surfaces is a great example of both climatic and energy aspects used to be seen significantly in ancient Iranian architecture.
Sustainability
this project is one of the best of Biophilic and sustainable architecture
Awards
Nominee of Dezeen Awards, winner of A Design Awards Italy, winner of Iranian Architecture awards, Nominee of Agakhan Architecture Awards
Notes
Pardis Khane is a residential project having 5 stories above ground devoted to 10 units
Project was located between two public gardens in both north and south side. In order to link two garden, the whole project was designed as a connective vertical garden, which has been drawn its design inspiration from Persian gardens, specially Bagh-e Takht in Shiraz.

Keivani Architects is an award-winning Iranian international studio, was established in 2009 by two architect brothers Nima Keivani and Sina Keivani. The projects done by this studio are in different architectural spheres, including residential and commercial buildings, as well as the restoration of ancient monuments. Keivani Architects has already designed and implemented many architectural and interior design projects in the Middle East and Europe. In addition, their projects also were exhibited in architecture and design exhibitions such as the Design Museum of Como in Italy 2020, and modern & contemporary architecture of Iran in Tokyo contemporary museum May 2018, and GAP 2017 Melbourne University School of design and etc. they have won several prestigious international architectural awards and have invited to be a jury participant in international architecture awards, Their articles and architecture works have been published in many world-leading and famous journals and publications.
Keivani Architects' practice has been concentrating on spiritual dimension of architecture, in which the creation of meaningful, enriched, and innovative spaces is remarked as a significant task. Relying on their theoretical and practical experiences, the design team utilizes up-to-dated methods and technologies to actualize the generated ideas, in which social, environmental and economic sustainability is in the core. Their creativity and ideas are usually influenced by regional culture and environmental circumstances, which in a global scale, make their practice novel, unique, and useful for human society.