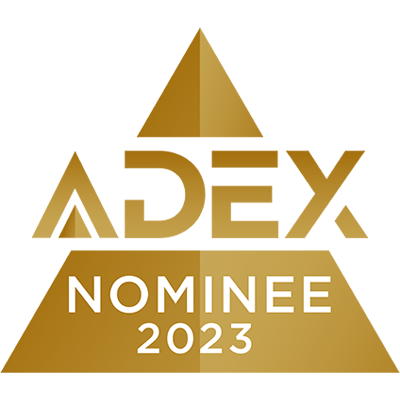 SoCal has a vibe like none other. Cameo's hospitality-focused community was created in collaboration with Toll Brothers Apartment Living. Taking our design partnership to a new location in Orange County, Toll tasked our team with fusing its trusted brand with a consummate Southern California living experience.



Striking a balance between the needs of working professionals with an opportunity for a "modern escape," a central theme is the availability of co-working spaces, ranging from private to communal. Outside of work, amenities offered focus on health and wellbeing, including a two-story fitness center, spin and yoga studios, outside fitness lawn, pool, a juice bar and refreshment area, a gear garage, a quiet lounge, and a pet spa for furry family members.

Residents can unwind and gather for games and a fireside hang out at the sky lounge. The roof deck and courtyards present a rejuvenating retreat, with options for larger group social gatherings mixed with areas that allow for smaller, more private settings. The landscape's purposeful design and furniture selection support the dichotomy between the intimate zones within the surrounding social atmosphere. A connection between the indoors and outdoors is maintained throughout Cameo, taking full advantage of Southern California's sunshine and beautiful weather.
The Design Process
Centered on the desires and motivations of this urban community, our research-driven and collaborative approach led the direction of Cameo's interior design, programming public amenities, corridors, furniture and art selections, and finish and aesthetic direction for the apartment units.
The materials and palette are a marriage of natural, soft, and organic materials with textures and elements denoting a modern, clean aesthetic set the scene. Warm wood in honey and walnut tones permeate the space, complemented by bright walls and pops of color through the curated art and furniture selection. Large format concrete-inspired porcelain tile flooring spans throughout with custom-colored terrazzo floor tile accents at featured common areas.
The corridor design presents an amalgamation of the design concepts: light, bright, clean walls, custom colored carpet with organic texture and color added into the details; black accent at base and door frames, and unit entry doors that are accented with a warm, walnut plaque and bright snippets of color.
Creative. Connected. Curious. We are a design collaborative; inspired through partnership, thoughtfully creative, inherently curious and driven to fulfill our clients' needs.
Our approach to design is empowering and ego-free, forming proactive partnerships with our clients and project teams to create a shared sense of ownership throughout the entire creative process.
We design for our clients' clients, the people whose lives and experiences are enhanced by our work. We challenge ourselves to focus first on understanding the end user - the customers, students, employees, visitors, residents - while delivering on our clients' vision and return on investment.
Services include Architecture, Interior Design, Branding, Graphic Design, Strategy. Visual Merchandising, Program Management, Sustainability Consulting, Placemaking, and Event Design + Activation.
Markets include Retail, Restaurant, Workplace, Commercial, Multi-Family Residential, Academic, Cultural, Hospitality, Healthcare, and Pop-Up + Temporary Experiences.
For more information on Bergmeyer please visit www.bergmeyer.com or call 617-542-1025 (BOS) 213-337-1090 (LA)