FLEXCO Base Sculptures Wall Base System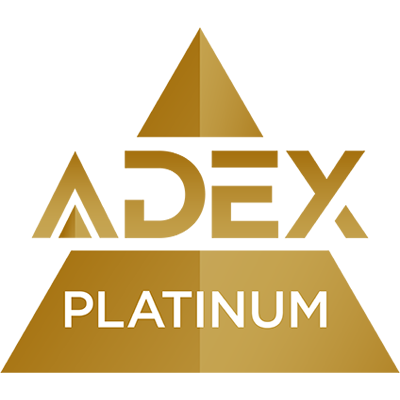 2014
The look of finely crafted woodwork always creates an unmistakable impression. FLEXCO® Base Sculptures™ wall base offers the same beautiful aesthetic qualities and more – increased durability, easy installation, moisture resistance and decreased maintenance. That means you can enjoy the same eye-catching qualities of real wood without the high price tag or time-consuming finishing. Five new profiles with eight profiles total to choose from, ranging in height from 2-5/8" to 7-3/4".
Sustainability
• FloorScore®
• NSF-332 Conformant
• CHPS Member
Notes
• Type TP, thermoplastic rubber
• 40' seamless rolls available in 3 profiles for seamless installations
• Color coordinated inside and outside corner blocks
• FlexOne pricing
• Paintable surface for infinite color possibilities
• Made in the USA
FLEXCO has produced quality resilient flooring for more than 60 years. Its goal is to be the No. 1 provider of rubber, vinyl and ESD control flooring systems. In addition, FLEXCO strives to provide design solutions for its customers who seek performance-driven products, advice and support from a performance-minded company.

Compared to other flooring manufacturers, FLEXCO's full range of innovative products and technical support services assures customers a collaborative and enriching purchase experience each and every time.

More so, FLEXCO takes great pride serving as a leader in the development of environmentally friendly products. FLEXCO believes that manufacturing the highest quality flooring goes hand-in-hand with environmental responsibility. FLEXCO has taken the initiative to ensure that many of its products meet standards set by the LEED Green Building Rating System. Its EnviroFlex product line allows customers to design an integrated flooring plan that lets creativity coexist with functionality.

One of FLEXCO's competitive advantages that has separated it from others is that it produces the highest quality commercial products available. In addition, FLEXCO has a broad product offering and has developed successful partnerships with its distribution channels. FLEXCO also has one of the highest ranked customer service departments in the industry and continues striving to introduce new and innovative flooring products to the ever-changing high-design flooring industry.

FLEXCO's manufacturing facility is located in Tuscumbia, Alabama, where the major floor covering product line is rubber and vinyl base, used as a decorative trim between the floor and wall. Other flooring products produced are stair treads, floor tile and edgings, as well as conductive and static dissipative vinyl tile.

FLEXCO has wholesale distributors in 50 states serving nationwide. Products are also exported to Canada, Europe, South America and the Far East, primarily to wholesale distributors. FLEXCO markets several products for the transportation industry, including stair treads, sheet rubber and transit matting.

FLEXCO's marketing efforts are aimed at several distinctive segments, including education, medical, industrial, manufacturing, hospitality and retail.