BlueStar® French Door Built-In Refrigerator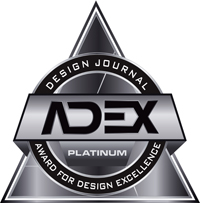 2019

2. The new product also is offered in BlueStar's Savor the Season hues, a brand new color collection curated by international interior designer Eric Cohler. It is being rolled out seasonally, starting with Autumn Abundance, and now Winter Solstice, followed in 2019 by Spring Awakening and Summer Bounty.
3. The refrigerator is designed and built exclusively by BlueStar® in the U.S.A. BlueStar® is the only pro-style appliance brand to offer virtually unlimited options for personalization, including more than 750 colors and 10 metal trims. It pairs perfectly with the full BlueStar® suite of appliances, including cooking and ventilation products. Customize a BlueStar range or refrigerator online at Build Your Own BlueStar.

Pricing
Starting at $10,450
Notes
The BlueStar® Built-In French Door Refrigerator features all stainless steel & glass interiors – no plastic – dual compressors for enhanced food preservation and exceptionally roomy interiors. A fully extending bottom shelf fits a full-size commercial sheet pan — as does the freezer – so extra-large pans prepped with pastries or hors d'oeuvres can go straight from refrigerator to the oven. The flexible shelves handle large food trays or oversized cakes.