Human Touch® Perfect Chair® PC-610 Omni-Motion Classic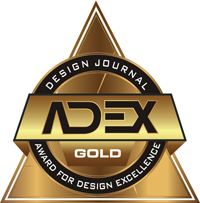 2019


• Independent Leg and Back Adjustability. A revolution in zero-gravity seating, the omni-motion classic gives you dual-motor power to independently position the recline angle and leg elevation.
• 5-Way Controller. The intuitive 5-way omni-control on our most adjustable Perfect Chair offers infinite comfort positions with a simple press and hold for zero-gravity.
• Extended Armrests. The wide and long armrests give constant support even as the chair reclines into zero-gravity.
• Full-Support Head Pillow. The comfort pillow cradles the head and neck while providing ergonomic support.
• Adjustable Lumbar Support. The adjustable lumbar system is equipped with a release valve, allowing you to customize your seating comfort.
• Customize Your Chair. Choose from premium and top-grain leathers, and solid wood-based finishes. Additional upgrades of Memory Foam PLUS and Jade Heat offer enhanced comfort and health benefits.
• Battery Safety Feature. Back-up battery will restore the chair back to the upright position in case of a power outage.
Sustainability
Our hand-carved and hand-finished solid wood base is made from the Hevea Brasiliensis (Para wood from the rubber tree), which yields one of the strongest woods on earth. Unlike other woods that are cut down for the sole purpose of producing furniture, Parawood is used only after it completes its 25-year rubber-producing cycle. With this sustainable construction, both you and mother nature can rest comfortably.
Awards
Gold ADEX
Platinum ADEX
Pricing
Retail price starts at: $2,999
Notes
Available in three wood base color options as well as a variety of leather upholstery options and colors.
Human Touch
In pushing the boundaries of traditional massage chairs and lifestyle products through advanced proprietary technology and innovation, Human Touch is focused on infusing health and wellness into everyday lives through high-quality, design-oriented, and award-winning massage and lifestyle solutions. Human Touch has been making people feel better for more than 30 years by developing state-of-the-art massage chairs, zero-gravity Perfect Chair recliners that place the body in a therapist-recommended neutral posture position, and a variety of other personal wellness products. Human Touch is also committed to educating consumers about the substantial health and lifestyle benefits of regular massage therapy, relaxation and proper posture by providing a wealth of educational resources from its Wellness Council, a group of renowned experts who offer resources and education about how to live better through regular massage, relaxation, and a healthy lifestyle. Human Touch has invested millions of dollars developing proprietary technologies that enable healthy posture, relaxation and a balanced body and mind through its Perfect Chair Recliners and Robotic Massage Chairs that effectively replicate the massage movements of professional massage therapists. As a result, Human Touch is the only Robotic Massage Chair tested and recognized by the World Federation of Chiropractic as a valid supplement to back-care therapies. Human Touch first introduced products utilizing Robotic Massage technology in 1979 with the Acu-Massage Table for medical professionals, institutions and professional athletes and hasn't stopped innovating since. In 1985, Human Touch pioneered the Robotic Massage Chair with the first contoured tracking system designed to follow the S-curve of the spine. In 1987, the company launched its first multi-function massage system with advanced computer controls. In the 1990's, it set new industry standards with Quad-Roller technology, a massage system so powerful it has dominated the category for a decade. Human Touch's commitment to massage therapy, chiropractic and orthopedic medicine, and stress management provides the basis for its research and development. In hospitals, clinics and physicians' offices Human Touch Technology is used as an adjunct therapy for back pain and spinal disorders. Human Touch products are sold in more than 48 countries, and can be found in furniture stores, specialty stores, and online at www.humantouch.com.