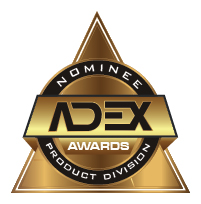 2019-20

Includes:
Laptop Riser
Adjustable tension provides effortless height
adjustment for laptops up to 10 lbs. – lift, turn and
tilt the surface to achieve maximum comfort
Monitor Riser
Help prevent neck strain by elevating
monitor to a comfortable viewing height with
3 different height settings – 4"/5"/6"
Foot Support
Dual purpose foot support with a sleek contemporary
design allows you to use both sitting and standing.
Wrist Supports
Real leather provides beautiful, smooth
surface for you as you work.
Fellowes
We want people to be the best they can be. More productive, More efficient. Happier. Healthier. That's why we make office products like business machines, storage products, and work space wellness solutions. Products by our family-owned business have been in your workplace and your home for over 100 years. They're designed to meet—and exceed---the needs of an ever-changing world. So. whether you're in a big corporate center or a cozy home office, we'll help you dominate your day. A commitment that comes from four generations of our family business.