Rhen 2-Handle Wall Mount Bathroom Faucet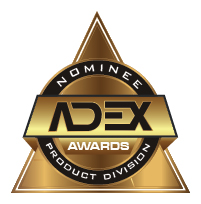 2019-20


Rhen draws inspiration from a stunning vintage wedding gown. The streamlined silhouette that blooms into rippling folds stirred our imagination of what could be. What had never been done.

Little did we know that staying true to this vision would entail feats of engineering, or that reproducing the look and feel of fabric that drapes in a perfectly imperfect way would mean strategically crafting peaks and valleys so that each piece retains a custom look and feel.
Sustainability
-Meets or exceeds EPA WaterSense Standards, which reduces water consumption by 30% and helps average households save up to $200 in their annual water bill
-Rated to meet or exceed CALGreen criteria, which helps to conserve water in the average home by at least 20 percent
-Compliant with California Energy Commission (CEC) water-efficiency standards.
Pricing
List Price $362-$590 USD MSRP
Notes
-Meets ADA/ANSI A117.1 requirements, ensuring accessibility to all disabled persons
-Pforever Seal™—advanced ceramic disc valve technology with a never leak guarantee
-Product complies with NSF/ANSI 372 and conforms with lead content requirements for "lead-free" plumbing as defined by California, Vermont, Maryland, and Louisiana state laws and the U.S. Safe Drinking Water Act.
-Requires wall mount installation
-3-hole installation
-Features an all metal Push & Seal drain assembly
Spectrum Brands
Spectrum Brands Holdings, a member of the Russell 1000 Index, is a global consumer products company offering a broad portfolio of leading brands focused on driving innovation and providing exceptional customer service.
The Company is a leading supplier of residential locksets, residential builders' hardware, plumbing, shaving and grooming products, personal care products, small household appliances, specialty pet supplies, lawn and garden, home pest control products, and personal insect repellents.
Helping to meet the needs of consumers worldwide, our Company offers a wide portfolio of market-leading, well-known and widely trusted brands including Kwikset®, Weiser®, Baldwin®, National Hardware®, Pfister®, Remington®, George Foreman®, Russell Hobbs®, Black+Decker®, Tetra®, Marineland®, GloFish®, Nature's Miracle®, Dingo®, 8-in-1®, FURminator®, IAMS® and Eukanuba® (Europe only), DreamBone®, SmartBones®, Digest-eeze™, Healthy-Hide®, Littermaid®, Spectracide®, Cutter®, Repel®, Hot Shot®, Black Flag® and Liquid Fence®. Based in Middleton, Wisconsin, Spectrum Brands generated fiscal 2018 net sales of approximately $3.8 billion.