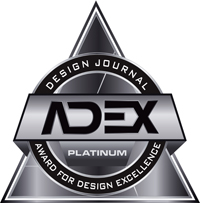 2016
The Create-a-Maze game is an open-ended, critical thinking maze game that is easily understood and promotes logical thinking combined with physics, strategy, and dexterity. The fun, colorful shapes are attractive to children, and the peg-hole system allows for endless combinations of designs along with multiple levels of play.
The board design is easy to assemble, with a simple snap together design. Breaking the part into two identical halves enabled the overall package size to be reduced by 50% that ultimately reduces cost and the overall carbon footprint.
The Create-a-Maze is a strong new entry into the STEM category for younger children, making it a selective and positive game for practicing critical thinking, problem solving skills, and social skills. The curvy, colorful pieces push hand-eye coordination to the limit, making children work towards a goal. While this product is intended for children, parents and children of all ages can enjoy the Create-a-Maze and bring people together along with teaching important skills we all need to use throughout our lives.
Sustainability
The board design is small enough to package easily, which allows for less material to be used. The plastic parts can be recycled.
Awards
Parents' Choice, Recommended Award (2015)
Creative Child Magazine, 2015 Game of the Year Award, Maze Games Category
Notes
Create-a-Maze is a one-of-a-kind game that provides kids with endless combinations of designs, giving them multiple levels of play.