STERIS V-PRO® 60 Low Temperature Sterilization System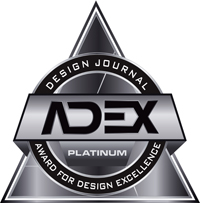 2015
Transforming the standard of low-temperature sterilization, the V-PRO 60 Sterilizer can be used as a cart-mounted or countertop sterilizer. The cart provides plenty of storage for trays and containers while the countertop option serves as an excellent solution in constrained environments. The moisture check feature of the V-PRO 60 Sterilizer is designed to minimize aborted cycles, saving organizations time and money.
Using the same trusted vaporized hydrogen peroxide (VHP) technology as the V-PRO maX Sterilizers, the V-PRO 60 Sterilizer uses STERIS's VAPROX HC Sterilant, which delivers vaporized hydrogen peroxide to the 60 L chamber that is gentle on a wide variety of medical devices. The V-PRO 60 Sterilizer is designed with three sterilization cycles to ensure each device is processed in a safe and gentle manner.
The productivity, material compatibility, and low cost of ownership the V-PRO 60 Sterilizer offers allows sterile processing departments to be more consistent and dependable, resulting in improved performance while delivering exceptional patient care.
Sustainability
The V-PRO® 60 Low Temperature Sterilization System saves water by utilizing a small amount of hydrogen peroxide, which is broken down into air and water by a catalytic converter to sterilize medical devices.
PDT was founded with a fresh vision for how product development should work. This unique approach has propelled our growth to a firm spanning the globe with nine offices and over 125 dedicated experts. Our design and engineering teams are frequently recognized by distinguished industry awards. Since 1995, PDT has been committed to providing truly comprehensive product development services via a proven, process-driven approach. Grounded in creativity, our work is balanced by a solid understanding of your business, the needs of your customers and demands of your markets. Even our own corporate structure - flexible and entrepreneurial in the best sense of the word - is designed in response to the fast paced nature of the industries in which our clients compete. Our mission? Deliver on the promise of truly seamless product development, innovation through execution. By all counts, we do it pretty well… Over 75% of PDT's programs are repeat business from clients who've come to appreciate how our team becomes a natural extension of theirs. We build close, trusted relationships on solutions that rarely fail to exceed expectations.