Life Fitness Discover User Interface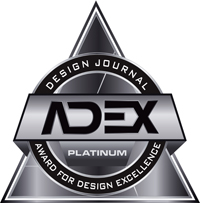 2014


The user experience team at PDT designed a user experience framework that surmounted a host of challenges for Life Fitness, such as the organization of exercise information and content, new to the market end-user delighters, personal content, ensuring the ability to operate while in motion, as well as developing a user interface that allows for future updates in functionality and features to lengthen the lifecycle of the interface. To quickly enable users to navigate Discover, the interface menu is made of a single row of content panels that a user can swipe or jump to through quick buttons, in order to access internet, social networking, television, music, personal content, exercises, workout data and games.

Discover is an easy-to-operate, sleek interface with vibrant, high definition images and graphics on a large 19-inch display. The team revisualized workout data including improving graphics and providing richer information. With a swipe of a finger, users navigate seamlessly between crisp, clear screens to customize entertainment and workouts. The team was able to identify optimal layouts for setup and viewing information. The 19-inch screen display was chosen to allow for the maximum amount of information to be presented in a hierarchal way that is clean, approachable and customizable by the user, while also being viewable within a person's direct field of vision. Icons and typography are simple and easy to read at the user's viewing distance. Exercises are color coded to help organize the amount of options.

Working to create a simple interface, the team cut down on the number of screens to complete a task. The workout setup including age, weight and height is editable in a single view. Lists live in the same environment as content eliminating the need to leave the screen to navigate. Each menu panel can grow to fill screen visibility to reduce visual clutter while still showing the preferred information. When viewing videos, the buttons become transparent allowing users to focus on full screen view.

The user can customize what they see on the screen. They can show or hide exercise information based on their personal preferences including speed, elapsed time and calories burned. The system is plug-and-play, so preferred workouts, websites and display settings instantaneously load from one machine to another via the user identification system.
Sustainability
The user interface was flexible not only for the users, but also for Life Fitness to enable them to offer seamless updates over time. The team provided a framework that can be used and adjusted moving forward, allowing them to bridge in other technologies and partners.

Discover was based on research and built for the people who use it with the intention it will evolve as its users do, making it a tool exercisers will look forward to using now and in the future.
Awards
Good Design, Spark Finalist
Notes
Design team:
PDT: George Guffey, Will Capellaro, Samantha Arceta;
Life Fitness: Brittany Hizer, Jack Hough, Ross Bourbonnais
PDT
PDT was founded with a fresh vision for how product development should work. This unique approach has propelled our growth to a firm spanning the globe with nine offices and over 125 dedicated experts. Our design and engineering teams are frequently recognized by distinguished industry awards. Since 1995, PDT has been committed to providing truly comprehensive product development services via a proven, process-driven approach. Grounded in creativity, our work is balanced by a solid understanding of your business, the needs of your customers and demands of your markets. Even our own corporate structure - flexible and entrepreneurial in the best sense of the word - is designed in response to the fast paced nature of the industries in which our clients compete. Our mission? Deliver on the promise of truly seamless product development, innovation through execution. By all counts, we do it pretty well… Over 75% of PDT's programs are repeat business from clients who've come to appreciate how our team becomes a natural extension of theirs. We build close, trusted relationships on solutions that rarely fail to exceed expectations.
Address:
1 Corporate Dr Suite 110
Lake Zurich IL 60047
United States
(847) 821-3000
http://www.pdt.com