Trane ComfortLink II Thermostat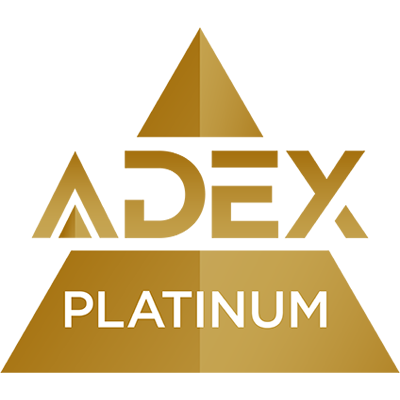 2012


The ComfortLink√Ę'Äě¬Ę II is the most advanced home comfort device on the market. It provides an unprecedented level of control for heating and air conditioning, as well as energy savings. Designed for today√Ę'ā¨'ĄĘs busy homeowners, the exclusive, 7-inch interactive, high-definition color touch screen serves as a central point for controlling your homes √Ę'ā¨Ňďsmart√Ę'ā¨¬Ě system and security. The intuitive interface allows users to see different room temperatures from one single control and the system allows users remote access via a computer, Smartphone, or tablet.

Unlike conventional thermostat control systems that can only heat or cool the entire house at once, the ComfortLink√Ę'Äě¬Ę II has an integrated zone system, which includes the system controller (the ComfortLink√Ę'Äě¬Ę II Thermostat), zone comfort sensors, and a modulating damper for each zone that can be programmed days, weeks or months in advance. The integrated zoning system allows the user to independently control the temperature in various areas of the home. Each zone has its own comfort sensor, which acts as an individual thermostat for that area.

The thermostat allows the user to retrieve valuable information, such as their home√Ę'ā¨'ĄĘs HVAC history, allowing users to compare system runtime from year to year. With remote access, the homeowner can place the thermostat into an energy-savings mode from anywhere in the world to reduce utility costs while away. It is equipped with Allergy Clean and Quick Clean Cycles, providing maximum clean air delivery from your air cleaner. The built in Dual Fuel Calculator calculates the most economical outdoor temperature to changeover from heat pump to gas furnace operation. This minimizes energy usage and lowers utility costs.

To make it even easier on the user, built-in diagnostics pinpoint problems and provide a list of possible causes. Technicians have access to the fault codes, which saves service time and money. The system allows the user to receive text and email alerts for filter changes and maintenance reminders before the heating and cooling season begins. The thermostat can be programmed with temperatures for up to seven days, with four settings per day for personalized home comfort. In addition, the user receives text and email alerts for filter changes and maintenance reminders.

Workflows are streamlined to guide users through both simple and advanced operations. With the goal to keep the interface as user-friendly as possible, numerous designs were tested with VOC groups to gain valuable insight and identify workflow patterns for all users. In addition to providing the home with the ideal indoor temperature, the ComfortLink√Ę'Äě¬Ę II allows the user to program as much information as they want to see on their home screen, including the status of their indoor air quality, humidity, and individual room temperature. The user has access to a 5-day weather forecast, complete with radar image and weather alerts with personalized ZIP code. The HD icons help the user quickly define the functions at-a-glance.

The thermostat itself is very light, only 14oz, and was designed to be wireless and uses Wi-Fi to allow for ease-of-use and effortless installation with wireless zone sensors. The device was designed to seamlessly integrate into your home environment with the option of customizable features that include the choice of eight background display colors to match your interior space. To make your system an even more integrated part of your life and home, bezels are available in black, white, graphite and combinations of silver/black and silver/gray to match any home décor. When not in use, the thermostat display defaults to a screen saver that complements home décor or it can be used as a digital picture frame with its built-in SD card slot.

The American Standard ComfortLink√Ę'Äě¬Ę II offers simple programming features, service reminders and a system runtime monitor, which includes weekly and monthly views, all in an effort to provide the perfect experience within your home√Ę'ā¨'ÄĚfor both beginners and novices.