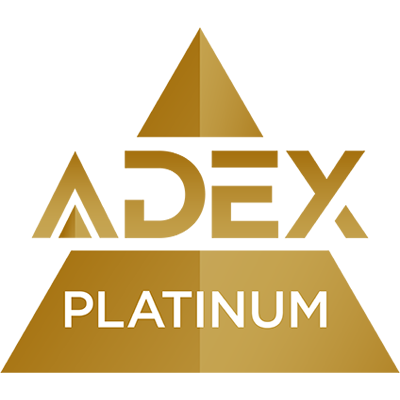 2017
The distinct shimmer of Sensitile Systems' classic, award-winning Jali® panels can now be harnessed into even tighter designs. Available in a variety of glass options – clear, low iron, mirrored, and other shades - Jali® S Glass is a slim, lightweight, and durable material with a high fire rating.These sturdy light-filtering panels come in a vast selection of unique patterns that create surfaces that burst and pulse with a depth and energy that has to be seen to be believed. Patterns range from the delicate whisperings of Jali® Script to the bold gaze of Jali® Aperture. Iridescent, bold or subtle film layers infuse the material with an incredible spectrum of hues, creating an unforgettable experience in any space. Customizability and durability make Sensitile's Jali® S Glass a unique solution to various commercial, residential, retail and branding designs. This material makes magical and engaging feature walls, counter-tops, accents, screens, backsplashes, and light fixtures, and resonates with a variety of design and project goals. Jali® S Glass is made exclusively in the USA.
Sustainability
Our manufacturing processes are environmentally friendly and no VOCs are emitted from production or panels. Panels are made to size, ensuring little waste, and the glass contains 20% recycled cullet.
Pricing
Jali® S Glass has variable pricing and is made to size. Rough pricing is $100-$135/sqft; please contact us for a custom quote.