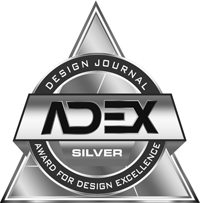 2017


Shift showcases one of the strongest trends in the market today, opposing forces. Fabrics in this collection 'shift' from old to new, light to dark, shiny to matte, natural to man-made.

Spotlight, a new solid fabric, is available in 12 colorways ranging from basic neutrals to vibrant hues. Using PVC yarn, the fabric's surface reveals a subtle glimmer of metallic sheen, but is still soft to the touch. Spotlight is available in Ash, Azure, Citron, Dune, Emerald, Flame, Galaxy, Indigo, Lagoon, Pebble, Rose and Wisteria.

Adding luxurious, plush texture, Loft is a chenille pattern available in 12 colorways from classic neutrals to deep jewel tones. This textile showcases the soft hand of today's high-performance fabrics. Loft is available in Char, Crimson, Dune, Flax, Grape, Grey, Indigo, Pebble, Turquoise, White and Wisteria.

Escapade is a multicolored stripe with a textural background and bright multicolored accents. This subtle stripe is ideal for pairing with bolder patterns in this collection. Escapade is available in Electro, Fusion, Twilight and Vivid.

A classic plaid pattern with a modern makeover, Connect is featured in sophisticated neutral hues and complementing bright colorations. This playful fabric gives the appearance of stripes on the reverse. Connect is available in Cosmic, Dune, Fusion and Twilight.

Integrated is a two-color geometric pattern mixing neutral matte colors with a subtle metallic accent. This fabric features PVC yarns for a juxtaposition of muted and shiny. Integrated is available in Dune, Indigo, Pewter and Steel.

Finally, a contemporary twist on the traditional palm leaf pattern, Radiant uses the sheen of a metallic with soft, subtle color. This large-scale pattern is perfectly suited to decorative pillows and accent upholstery. Radiant is available in Dune, Kiwi, Lagoon, Sangria, Silver and Slate.
Sunbrella, the flagship brand for Glen Raven, Inc, is a fabric recognized internationally for outstanding performance and durability. Long acknowledged as the leader for awnings, marine applications and casual furniture, Sunbrella brand fabrics are also growing in popularity for interior residential furniture and draperies, leading a trend in which consumers are demanding performance along with style and color. Through the use of jacquard weaving, unique yarn combinations and advanced fabric finishes, new Sunbrella fabrics offer the look and feel of luxurious high end interior fabrics, while retaining legendary performance characteristics. You can find Sunbrella fabrics featured on upholstered furniture from a growing list of the nation's top manufacturers, including Century, Henredon, Hickory Chair, Miles Talbott, Lee Industries, Brown Jordan, Summer Classics, Lane Venture and many others. Sunbrella fabrics are also available through decorative jobbers at leading design centers.In addition to Sunbrella brand fabrics, Glen Raven has marketing and licensing agreements with leading design and textiles marketing companies, including Donghia, Pindler, Kravet, CMI Rugs and Textillery throws. These relationships have resulted in a broader availability of performance fabrics, trims and consumer home furnishings that offer both beauty and performance. An in-house design team at Glen Raven is continuing to elevate the design sense and color richness of the Sunbrella brand, traveling around the globe in search of the latest trends. Glen Raven has also retained the services of internationally-recognized designers Joe Ruggiero and Richard Frinier, who have created their own collections for Sunbrella.Ruggiero, host of HGTV's Homes Across America, has created a Sunbrella collection of more than 200 patterns; Frinier, who gained national recognition as one of the country's most talented furniture designers after a distinguished career at Brown Jordan, is designing Sunbrella fabrics for his new furniture offerings for Century Furniture. Glen Raven Custom Fabrics operates a fully integrated vertical manufacturing facility in Anderson, South Carolina that is dedicated to developing state-of-the-art fabrics. With more than one million square feet of space, this operation includes yarn production, weaving, finishing, inspection and distribution. This depth and breadth of technical expertise and resources has enabled Glen Raven to create fabrics that are as performance oriented as they are beautiful. Glen Raven Custom Fabrics looks forward to a promising future. A focus on design excellence, combined with technical expertise, continues to drive the development of Sunbrella brand fabrics that are building on a long heritage of performance, quality and service.