DesignRail® Top Rail in Wood Grain Finish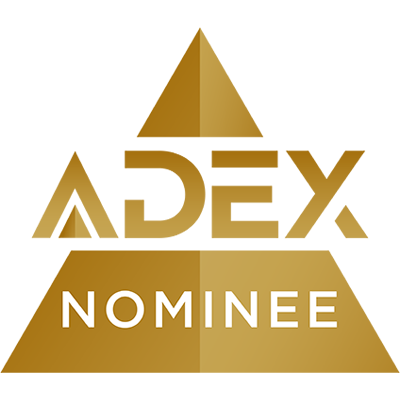 Feeney's new DesignRail® Top Rail in Wood Grain Finish offers the organic beauty of wood without the ongoing maintenance requirements. Available as a DesignRail® custom option, the durable, fade-resistant powder coat finish comes in three realistic wood grains – Cherry, Walnut and Weathered Gray.Like all of Feeney's powder coat finishes, the wood grain finish adheres to AAMA 2604 coating specifications for superior impact and weather resistance, and color retention. The wood grain top rail can be mixed with any DesignRail® frame color, including a range of standard or custom colors, and can match the wood used on the deck to create a seamless look.Well-suited for both interior and exterior applications, the DesignRail® Top Rail in Wood Grain Finish provides distinctive beauty and the peace of mind that the railings will endure for many years to come.
Sustainability
Constructed of aluminum
Awards
Architectural Products Product Innovation Award
Pricing
Available upon request
Feeney, Inc. is a leading manufacturer of high-quality stainless steel and aluminum architectural products and railing systems. Our products for exterior, interior, residential and commercial applications include CableRail stainless steel railing assemblies, Quick-Connect® auto-locking cable fittings, DesignRail® aluminum railing systems, stainless steel Architectural Rods, Feeney Awnings, and the Trellis Collection line of garden trellises.
For over 70 years, the Oakland, California-based company has been committed to building innovative, exceptionally engineered, easy-to-use products that offer simplified solutions for design professionals. At Feeney, we understand that your projects are unique works of art, and just like any masterpiece, it's all in how you frame it with architectural details. Crafted with superior quality, designed with versatile style, Feeney makes it easy for you to bring your vision to life with our products, helping you surpass the best expectations of your clients. Our expert engineering staff can assist with plans, drawings, and technical design to take the guesswork out of specification.
Established in 1948 as a post-war maritime rigging company, Feeney has its roots in industrial wire rope. Since purchasing the company in 1979, the Ralston family has continued to build upon the strength and quality of the original founder. Today, Feeney's focus is on the creation of innovative spaces where people live, work, and play, through our growing product offerings in the architectural and garden hardware.