Trex ADA-compliant Handrails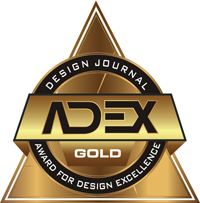 2015
Featuring a full complement of components to accommodate easy installation, handrail wall mounts and wall returns include fasteners for both wood post and aluminum post installations. Aluminum collars hide railing seams for a smooth transition between components, and aluminum end caps conceal open rail ends.
Like all Trex decking and railing products, the new Trex ADA-compliant handrails come with a 25-Year Limited Residential Warranty.
Awards
Trex ADA-compliant Handrails became available in November 2014.
Notes
Trex ADA-compliant handrails provide the unparalleled durability and low-maintenance qualities that are the hallmark of high-performance Trex products. This new offering helps round out the industry-leading Trex railing portfolio with products that offer customers an extra level of safety, strength and accessibility for any deck design.
Trex Company
Trex Company is the world's largest manufacturer of high performance wood-alternative decking and railing, with more than 20 years of product experience. Stocked in more than 6,700 retail locations worldwide, Trex outdoor living products offer a wide range of style options with fewer ongoing maintenance requirements than wood, as well as a truly environmentally responsible choice. For more information, visit trex.com.