Exterior Artificial Bamboo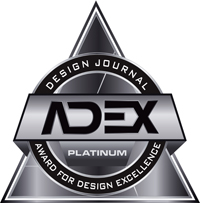 2018

If you have traveled the world over the past 25 years you will have most likely seen TreeScapes' custom-made artificial trees and plants. With products on all continents, travelers will find our Fabricated Birch Trees in the Middle East, our museum­-quality reproduction bamboo blanketing Asian-­Pacific hotels, and our giant palm trees throughout South America and Africa.

Luxury, comfort, and a memorable experience are what hotels strive to bring their guests; our interior and exterior horticultural innovations can contribute perfectly to such a vision. With ground­-breaking product designs, such as TreeLusions™, a product in which one tree trunk can interchange its branches and foliage at nearly the snap of a finger, hotels can transform their common areas and ballrooms quickly and inexpensively to provide a unique experience every time visitors walk through their doors.

Regardless of whether a design requires an iconic focal point, accent pieces in guest rooms or camouflage to conceal maintenance equipment and structural columns, TreeScapes' ever­-expanding traditional and contemporary products will complete the design and bring the vision to life.

International TreeScapes, has earned worldwide recognition as the leading creator of the most cost-effective, and authentic preserved, replica and custom fabricated trees and plants for indoor and outdoor uses. TreeScapes products are alternatives to the live and artificial plant materials presently being used for interiorscape and exterior applications. For more information visit our web site at www.treescapes.com or call our sales representatives at 800-527-8884.