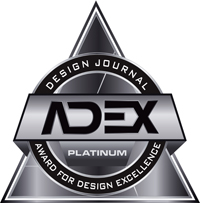 2015


Smooth, durable finishes and straight edge profiles support housekeeping and infection control practices. Aldon can be fully serviced on site including the replacement of individual components. Custom modifications, dimensions and special needs can be accommodated on a project basis.
Sustainability
Level 2 and Greenguard Certified
Global Furniture Group
In 1966, Global began as a manufacturing plant with a single product and a few employees. Today, The Global Group of Companies is the fifth largest multinational manufacturer, marketer, and distributor of office furniture and related products - with more than six million square feet of manufacturing space and over 8,000 employees - shipping more than 200,000 units to market every week. At the heart of Global is the desire to bring to market innovative, technologically advanced, affordable products that meet the needs of its users. Global currently manufactures thousands of products in a multitude of styles and prices. While many other companies rely increasingly on outsourcing to produce its products, Global continues to invest heavily in vertical integration. To Global, vertical integration guarantees superior product design, consistent product quality, and timely distribution. Global manufactures a diverse range of products including office, reception, and task seating; laminate and wood veneer desking systems; metal filing and storage products; panel systems; and, ergonomic furniture and accessories. Global is proud to invest in "Earth Friendly" initiatives, including reforestation programs, reduction of waste, elimination of the use of tropical woods and harmful, ozone-damaging chemicals, and new technologies that can reduce the environmental impact of its manufacturing processes. Global recognizes that without the contribution and dedication of its people, it could not have succeeded. Global employees all over the world continue to work together in a rewarding environment to achieve the objectives the company was founded upon.