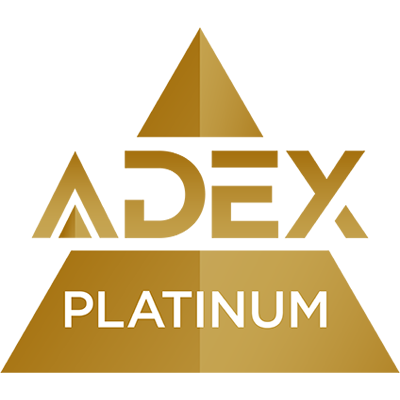 2015
Equity® delivers utilitarian space-savings, with centerline planning and sleek hexagonal 120-degree configurations. A leader in environmental design, Equity provides the value-driven sustainability, durability and ease of reconfiguration you expect from high-performance systems furniture.Equity's crisp, centerline modularity enables precision planning and construction. Equity connects each panel with a post, which is included in the overall panel width dimension, making the dimensions consistent and easy to calculate. The result is a flexible, productive, space-efficient workplace, designed for maximum performance.
Sustainability
Manufactured using clean technologies, Equity employs water-based, virtually VOC-free adhesives, as well as virtually VOC-free powder-coating on metal. Additionally, Equity is composed of 100 percent recycled particleboard, 28 percent recycled-content steel and up to 64 percent recycled synthetic gypsum.

Equity led the industry as the first office system to employ synthetic gypsum composite for internal panel construction. Durable, tackable, acoustically superior and, above all, sustainable, up to 64 percent of the gypsum used in the panel's interior is derived from by-products of the pollution control process used
to clean air pollutants at electric power plants.
1. Equity workstation panels are constructed of up to 64 percent recycled synthetic gypsum and 100 percent recycled fabric backing; 100 percent recycled fabrics are also available (see detail left) .
2. Equity worksurfaces are available with FSC-certified wood veneers, formaldehyde-free wheatboard core or 100 percent recycled particleboard.
3. Equity metal components, including frames and storage, are made from 28 percent recycled steel, and are all powder-coated. Adhesives used to laminate worksurfaces are water-based and virtually VOC-free.
4. Frames for add-on screens, stack-on panels and insert panels are manufactured with 100 percent recycled aluminum.

Like other great American companies, Neutral Posture started out of a garage. It was there that the mother daughter team of Jaye Congleton and Rebecca Boenigk first began manufacturing Dr. Jerome Congleton's concept for the Neutral Posture® Chair.

From these humble beginnings Neutral Posture has grown into the largest international woman owned small business (WOSB) company providing a complete line of worker centric office furniture and accessories made in the U.S.A. Which features numerous award-winning products.