Aspecta One by Metroflor Corporation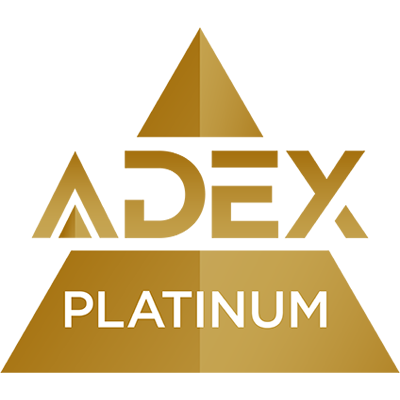 2017
The designs span dramatic dark wood tones, gorgeous brights and rich urban concrete. ASPECTA ONE Midtown Prism series' 6 bright primary accent tiles are cheery & uplifting especially for healthcare and other facilities, whether used as pure accents or full room and corridor settings. ASPECTA ONE planks are clean and less knotty, creating a sleek trend-setting look. Stunning realism, performance guaranteed.
The design versatility of ASPECTA ONE sets it apart. ASPECTA ONE Patterned Floors can create seemingly limitless design options. A variety of custom patterns can be achieved using the 4" x 24" planks and mixing them with 24" x 24" tiles to create unique designs. Planks in the 4" x 24" and 8" x 48" formats can also be paired to make captivating new looks.
Sustainability
This product is FloorScore® Certified (SCS-FS-01967) and has thus been found to comply with the volatile organic compound emissions criteria of the California Section 01350 standard. FloorScore® Certification can also be used as an alternative path to obtaining LEED EQ 4.3 credit. ASPECTA ONE received the Gold standard of the NSF/ANSI 332 sustainability assessment certification in resilient flooring. Under this widely recognized industry standard, resilient flooring products are evaluated for environmental performance and sustainability attributes in five key areas: product design, manufacturing, long-term value, corporate governance, and innovation.

The 100% Virgin Vinyl construction, with no recycled content, is safe and more easily recyclable at the end of product lifecycle through the company's REVISE program. All ASPECTA ONE scraps from a jobsite, which can be as much as 5 – 7% of the total job, can be returned for recycling into other vinyl products.

Pricing
$2.79 sq. ft. installed
Notes
¥ ASPECTA ONE provides facility owners and managers with a technically superior flooring product at a better cost, thus reducing their "Capitalized Costs" for flooring.
¥ ASPECTA ONE is a no wax floor, simply using neutral cleaners, without the costly addition of wax and related green water runoff issues.
¥ ASPECTA ONE provides a 20-year limited commercial wear warranty with Metroflor's new and improved ceramic bead finish.
¥ The LVT is manufactured with Metroflor's own hot press technology, a superior method to the more common continuous lamination in terms of both performance and design potential. Hot press, combined with Metroflor's IRE films, makes ASPECTA ONE truly a unique flooring product.