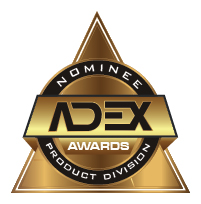 2016-17


Bolon by You features six new patterns with influences drawn from art, fashion, culture and textiles. The collection focuses on the interplay between materials, color and texture, and enables architects and designers to participate in the design process to create the result they want. Doshi Levien have collaborated with Bolon throughout its development, using their unique point of view to hone the collection campaign to bring it to life.

The six Bolon By You patterns – Weave, Geometric, Dot, Lace, Grid and Stripe – offer a wide spectrum of visual identities. From graphic, linear expressions to organic, softer forms and playful elements. However, it is not only the patterns in Bolon By You that release creativity. Bolon designer, Petra Lundblad, elaborates – "The four warp colours in the collection are earthy and natural and change perception of the patterns. The warp is made of a profiled yarn, a thread with a textured surface that can be used for jacquard weave. This method lets the floor release three-dimensional effects and light reflecting patterns that bring any interior environment to life."

The Bolon By You Collection also features twelve new weft colors. These colors represent a wide palette, from light pastel shades to vibrant primary colors and darker, more sober tones.

Bolon by You is suitable for heavy-traffic commercial flooring applications.

"Bolon By You is a defining moment in our history. We have always been a company that prides itself on being flexible for our customers and our latest collection takes this to new levels. For the first time, you are able to design, test and experiment your way to creating a flooring solution unique to your project."

- Marie Eklund, Chief Creative Officer - Bolon
Sustainability
Bolon utilizes an onsite recycling plant implements geothermal cooling practices, and produces all material free of phthalates. The material itself is 100% fully recyclable with environmental certifications including GreenTag, BREEAM and Floorscore, which contribute to higher LEED ratings.
Pricing
$7.30 - $9.50 per SF; depending on quantity.

Notes
Interactive, online design tool allows architects and designers the ability to create bespoke flooring and request custom samples in three simple steps.

Start creating today on bolon.com/bby.
BOLON
Bolon (est. 1949) - A third-generation Swedish design company and world leader in woven vinyl flooring, with a focus on superior quality and innovation. Bolon material offers the feeling of a textile, with the benefits of vinyl flooring; durability and ease of use. Bolon's extensive portfolio encompasses renowned hospitality, commercial and retail projects around the globe. Headquartered in the town of Ulricehamn, in the heart of West Sweden's textile region, Bolon has representation and partnerships throughout the United States, Europe, Central and South America, Asia and Australia.

b o / l o n
a combination of the first and last letters of the Swedish words for cotton (bomull) and nylon
Address:
27 West 24th Street, Suite 601
New York NY 10010
United States
(646) 942-6140
http://www.bolon.com/