Johnsonite Finishing Borders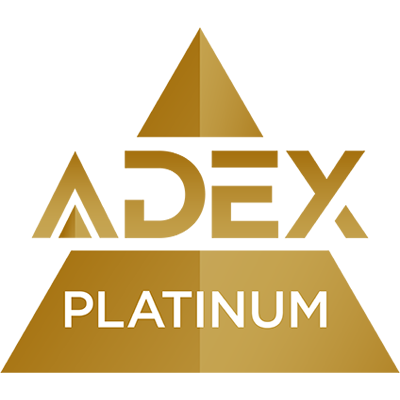 2014
Johnsonite Finishing Borders beautifully and sustainably cover the gap between the wall and the floor. Johnsonite offers the most comprehensive collection of finishing boarders in the industry. We have been leading the industry in materials science since we started perfecting the traditional wall base more than 70 years ago. Today, you'll find more materials, colors and profiles than anywhere else – including the most phthalate- and PVC-free options. It's all led by science, technology and innovation. And it's driven by our philosophy that you should be able to balance your choices and find the ideal flooring solution for every application, no matter what variables you face. We offer solutions such as Ecolibrium® Bio-Based Wall Base, with 10% renewable ingredients, and no phthalates or PVC. And it's 25% lighter per foot than standard wall base, meaning 25% less shipping costs. Or BaseWorks™ Thermoset Rubber Wall Base with a unique fusion of aesthetics, performance and sustainability. And Millwork® Wall Finishing System for the look of finely milled wood at half the time and cost. Then there's Wall Art™ Decorative Finishing Borders with the luxurious look of metal and stone, without the high cost of natural material installation and maintenance. rePLACE® is the world's first demountable system. This 100% recyclable wall base is hung on a track without adhesives to make switching out spaces a breeze. These, along with all our other Finishing Borders, all contribute to LEED credits, too. Design may not start with wall base, but the right wall base can make all the difference.
Sustainability
Sustainability starts with what goes into our products, but it doesn't stop there. We factor sustainability into every step of our process - from good materials to environmentally responsible manufacturing to more efficient shipping – creating products that are better for the world and the people who live in it. We have several sustainable Finishing Borders options, including FloorScore® and NSF-332 certified, phthalate-free, PVC-free, Bio-based, 100% recyclable, and 10%+ recycled content. We have products made from rapidly renewable materials, such as oyster shells, walnut shells, pine rosin and vegetable oil. And our products are made in an ISO 14001 certified plant and can be completely recycled through our ReStart recycling and reclamation program.


Awards
Green Good Design (Ecolibrium Wall Base); Architectural Products' Product Innovation Award (Finish Borders Portfolio)


Notes
All Tarkett Finishing Borders come with a 2-year Warranty.
With a history spanning over 140 years, Tarkett is a worldwide leader in innovative flooring and sports surface solutions, with net sales of more than €3 billion in 2019. Offering a wide range of products including vinyl, linoleum, rubber, carpet, wood and laminate flooring, artificial turf and athletics tracks, the Group serves customers in over 100 countries across the globe. Tarkett has 12,500 employees and 33 industrial sites, and sells 1.3 million square meters of flooring every day, for hospitals, schools, housing, hotels, offices, stores and sports fields. Committed to changing the game with circular economy, the Group has implemented an eco-innovation strategy based on Cradle to Cradle® principles, with the ultimate goal of contributing to people's health and wellbeing, and preserving natural capital. Tarkett is listed on Euronext Paris (compartment B, ISIN: FR0004188670, ticker: TKTT) and is included in the following indices: SBF 120 and CAC Mid 60 indexes.