Ocean Master Max Nautical Teak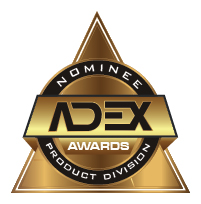 Responsibly harvested teak of the highest grade will gracefully develop a gray patina over the long life of the product. Expertly cured, the teak sourced for each umbrella has the necessary natural oils locked in to protect from dry rot and splintering. The natural teak used throughout the hubs, ribs, and struts marries with polished metal elements adding elegance and a nod TUUCI's aluminum roots.
Pricing
Price Upon Request
Founder and CEO, Dougan Clarke, began TUUCI with a singular vision: to create the most durable, stylish and functionally simplistic shade equipment in the world. Dougan Clarke further wanted to design and create shade products based on a modular system, which simplifies maintenance and increase resilience to the outdoor elements. These visions have made TUUCI one of the leading brands in high-end shade products. What started ten years ago with the design of the first mold for the classic "Ocean Master Umbrella", has grown into a global operation recognized as one of the leader in high end outdoor shade products. All of the TUUCI products are US made and the production facility is right here in South Florida. Today TUUCI offers a wide range of products from classic umbrellas to pavilions and privacy lounges. The styles vary from contemporary to vintage, but always with a fun, comfortable and leisurely living in mind. "It is my goal to create an intimate relationship between TUUCI's shade architecture pieces and the environments in which they exist" says Dougan Clarke, Founder and CEO. With form and function being the foundation of their innovation, TUUCI has won the mostPrestigious design awards available to the industry: Design Excellence Awards (2000, 2001, 2003, 2004, 2005, and 2008), the Lillian B. Winchester "Best of Show" at the International Casual Furniture Market 2001 and 2005, the Hospitality Design Award 2001, Editor's Choice Award for Best New Product 2004, Best of Boutique Award 2004, and 2008 International Achievement Award from IFAI, among other merits.