Tiles with Style; not just another mosaic tile manufacturer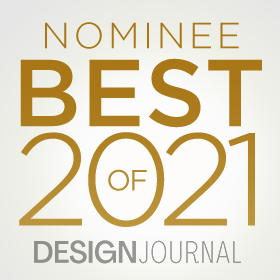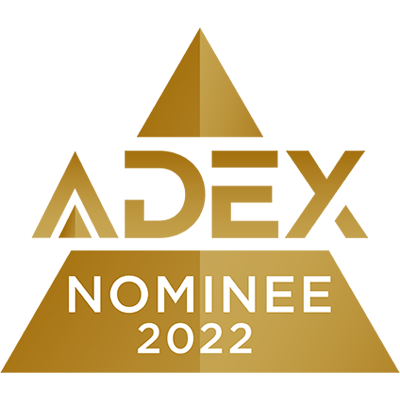 It was 1999, when I first begun creating my shaped, fully vitrified, mosaic, handmade decorative ceramic tiles. My husband Roger (deceased) and I were moving from Texas to Wyoming, and we were building our dream house. Sadly, the ceramic tile industry was lacking in innovative designs and colors; it was a very "brown" time, and brown just isn't me. Color is what I desired and shape; not squares. You see, I love nature, and there is nothing in nature that is square, so I thought, "How about leaf shaped mosaic tiles for a start?" I did an online search and found only one artist that was creating leaf tiles by hand; she is now retired. Sadly, her tiles were all 5/8" thick. That meant I would have to purchase all my tiles for my room from her, which was not affordable. That is when I "heard" my spirit guide say, "Why don't you just make your own?" I thought, really? "Yes, really." he replied. That is when I put my college minor in ceramics to work for me. Yes, you read it right, my "spirit guide." I am blessed to not only hear my spirit guides, angels, gods, goddesses, and The Holy Father, but I "travel;" inter-dimensionally to them to talk "face-to-face." I have a couple free eBooks that I've written on this topic, and how I literally, stop my heart; for one beat to exit my body into a place, through doorways, where there is no linear time. That's all it takes; 1 beat of my stopped heart, to have a "near-death-experience," and find unconditional love and help to navigate our Earthly experiences successfully; in our "organic body suit."As Roger's retirement approached, I worked relentlessly, on a drop-leaf table behind the sofa in our Plano Texas house, making leaf shaped / mosaic tiles for our sunroom, imprinted square tiles for the kitchen and bathroom countertops and backsplashes, and round tiles for the powder room floor. I didn't have any sophisticated tools, just a couple of ¼" thick lattice wood pieces and a wooden rolling pin. I used newspaper and heavy, thick books to press my tiles lightly and keep them flat during the drying process.I showed my finished tiles to my friends in the telecom sector where I was working, and they were quite impressed. They all agreed that I should start a website, so I created a modest little one; about 12 pages; hardcoded in .htm; https://www.tileswithstyle.com. It is now 2021, and my website has now grown to around 240 pages with over 2400 images. My website is now blocked by Microsoft for old security protocols, but that doesn't stop people from accessing it to purchase my beautiful functional art tiles. They are brave-hearted souls on a mission to The Beauty of The Father. They just hunt me down and call me to order, or place an online order for my tiles from my Etsy store; TilesWithStyleStudio. After 22 years of making my handmade tiles, and refining my processes with a little help from the other-side, I've become globally known for my art tiles throughout the nations and kingdoms. I usually work 7-days-a-week, making my functional art tiles. My hours are 8:00am to 3:30 pm. Each year I strive to create new products, most of which are usually aquatic or nature-based, and shaped; not square. I love freshwater fish and have an extensive line of dorsal / top / back view fish tiles for shower floors. I also create custom full mosaics for my clients; as time permits, but to be honest, the top-view fish tile market keeps my time nearly filled to the max.When I'm not working in my ceramic tile studio and showroom, David and I are working on our homestead at the studio and showroom; a well-utilized 4.5 acre parcel of open land, an old tobacco farm that has excellent soil. We grow all of our own food and raise chickens for eggs. It's a very sustainable lifestyle here in East Tennessee. In order to succeed in life, one must step out and travel a path that has a series of winding roads. Don't take the easy road. You always want to choose from your heart, not your head, because there is where you will find blessings beyond belief, and be rewarded fully.
Sustainability
Mosaic, handmade tiles are all made the old fashion way; starting with a block of clay. All remnants of clay are re-worked, so there is never any waste. All of my base-materials and any equipment are made in the USA. I even live a sustainable lifestyle; one that might be physically harder, be reaps amazing rewards.
Awards
ADEX product and excellent awards
Pricing
ALL people can afford my products. Whether they purchase one loose, top-view fish tile or a full mosaic. I am an industry leader with others in mind.
Tiles with Style is a decorative ceramic tile studio that is owned and operated solely by master tile artist, Diane H. Holycross. Diane specializes in custom hand made / handmade, shaped, mosaic, decorative tiles. She is very well known for her quality craftsmanship, elegant designs, and fully custom colorations. And yet, her tiles are much more than just decorative ceramic tile � Diane's purpose is to create a unique work of art, ornament, and architecture in your ceramic tile mosaic border, kitchen backsplash mosaic, tile countertops, ceramic floor mosaic tiles, fireplace mosaic tile designs, bathroom ceramic tile surrounds, and custom hand made tiles.rn