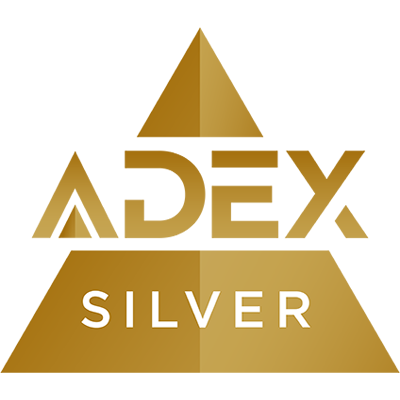 2016
With Mother Nature continuing as its ultimate design muse, Interface has created Near & Far. The new carpet tile collection's organic design reference is clear, and the artisan's hand is evident in the shape and materials that are the beneficiaries of modern technology.Near & Far features nuanced effects created through deliberate and precise color placement, with texture and finish contributing their fair share. NF400™ is a subdued study in shade and hue, with striations that run the length of the 25cm x 1m skinny plank. NF401™ turns up the volume on these elements, incorporating depth and dimension with carving and curvilinear movement. The juxtaposition of the two tile options draws attention to the edges, adding a third design element for architects and designers to explore.Offered in 8 neutral colorways, Near & Far can be used to create one-of-a-kind floor coverings in commercial interiors of all types.
Sustainability
Near & Far is constructed of 100% recycled nylon from reclaimed fishing nets and recycled materials from Interface's ReEntry program. It carries CRI Green Label Plus #GLP0820 for indoor air quality and is verified as Climate Neutral and NSF/ANSI-140 Platinum-Sustainable Carpet Assessment Standard.
Awards
Near & Far took the Bronze prize at the IIDEX Canada Innovation Awards presented by the Interior Designers of Canada (CDC) and Informa Canada.
Pricing
Applications include commercial spaces of all kinds, including corporate, hospitality, healthcare and education. Prices are available upon request.
In the late 1960s Ray Anderson, a young American engineer and entrepreneur, sensed the need for flexible floorcovering for the growing modern office market and responded by creating a company called Interface Flooring Systems. It was an enterprise focused on reinventing the way business considered floorcovering. In 1973, Interface Flooring Systems imported a concept for carpet modules from Europe, and created a legitimate free lay carpet tile. The resultant product category was extremely stable and dense, which allowed it to be installed with a minimum of adhesive and perform, a prerequisite for truly sustainable floorcovering. For 30 years Interface has consistently led in innovations of carpet and modular systems. Interface offers award-winning designs on patented backing systems for a variety of end-use applications. In addition, the diverse formats in which Interface modular products are available provide maximum installation flexibility. Interface is setting the pace for development of modular carpet using materials and processes that take less from the environment, as it strives toward the ultimate objective of designing every product to be truly sustainable. All Interface carpet manufacturing facilities worldwide maintain third party registration to the ISO 14001 Environmental Management System and to the ISO 9001 Quality Management Standard.
• Today, Interface, Inc.(NASDAQ: IFSIA) is the worldwide leader in design, has recently expanded into modular resilient flooring with a new luxury vinyl tile line. Our hard and soft tiles are designed to work together in an integrated flooring system. Our production and sales of environmentally responsible modular carpet are manufactured for the commercial and institutional markets under the Interface® brand, and for consumer markets as FLOR™.