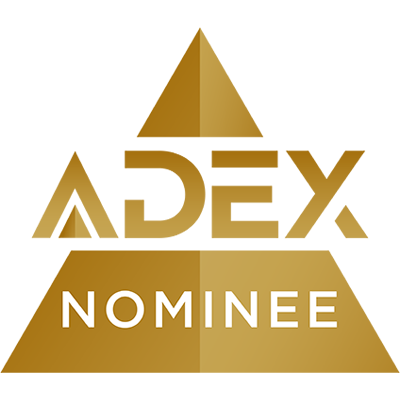 World Woven is a global carpet tile collection from Interface for commercial applications. The collection weaves together modern sensibilities with memories of some of the most enduring textiles of the past. It was designed by Interface's exclusive product designer, David Oakey of David Oakey Designs. The World Woven collection was influenced by the timeless familiarity of local textiles found around the world throughout history – from Japan to the UK, to the Americas to Australia. Additionally, the collection was enhanced by biophilic design – the idea that we are most productive, creative and at peace when we're close to nature – which gives the collection a look that's closer to nature than the synthetic uniformity of 'modern' machined production. For the first time, Interface's latest global collection also includes three FLOR by Interface styles, designed specifically for the World Woven Collection, which includes six Skinny Planks. These complementary patterns can be used in any floor composition to define space, create area rugs or combined to add interest and/or detail. Each of the nine styles is available in eight color options and created with 100% recycled content nylon, in factories around the world powered by 84% renewable energy (96% in North America). At the core of the collection are four patterns, inspired by classic woolen textiles, rooted in the traditions of plain woven fabrics made for fashion, upholstery and home accessories that are still so essential today. The colors recall undyed wools with just a bit of contrast. World Woven's functionality offers customers the opportunity to create specified zones through the design aspects of the tiles, giving each space the creative flexibility for its unique personality.
Sustainability
Interface is committed to sustainability and doing business in ways that minimize the impact on the environment while enhancing shareholder value. In keeping with its more than 20-year commitment to pioneering sustainability, Interface created the styles in the World Woven Collection with 100 percent recycled content nylon – and with its GlasBac®RE backing, incorporates up to 81 percent total recycled content – in global factories powered by 84 percent renewable energy.
Awards
Interior Design HiP Award for Health & Wellness Flooring

Contract Magazine Best of NeoCon Silver Award 2016 (Carpet: Modular)

Pricing
World Woven carpet tile products range from the low $20s to mid $40s per square yard. The $40 range is specific to the FLOR compliments.
Notes
The World Woven Collection includes six Skinny Planks styles and three FLOR by Interface styles. Style WW890 has a bit more texture and contrast than the other three, creating a pattern that reads more strongly across the floor. Blending those same yarns into a soft rib texture produces the velvety pattern in WW880. WW870 takes cues from a boucle or knit texture, while the contrast remains relatively low, a slubbier effect emerges. All of these details are stripped away for the elegance of the effortless and uncomplicated WW860. To complement this carefully curated set, are two color studies – WW895 is soft and less manicured and WW865 is flat and orderly like the warp on a loom. FLOR by Interface patterns Collins Cottage™ and Scottish Sett™ revive the noble houndstooth and plaid, while Mod Café™ renews the playful and optimistic patterns of the 1950s
In the late 1960s Ray Anderson, a young American engineer and entrepreneur, sensed the need for flexible floorcovering for the growing modern office market and responded by creating a company called Interface Flooring Systems. It was an enterprise focused on reinventing the way business considered floorcovering. In 1973, Interface Flooring Systems imported a concept for carpet modules from Europe, and created a legitimate free lay carpet tile. The resultant product category was extremely stable and dense, which allowed it to be installed with a minimum of adhesive and perform, a prerequisite for truly sustainable floorcovering. For 30 years Interface has consistently led in innovations of carpet and modular systems. Interface offers award-winning designs on patented backing systems for a variety of end-use applications. In addition, the diverse formats in which Interface modular products are available provide maximum installation flexibility. Interface is setting the pace for development of modular carpet using materials and processes that take less from the environment, as it strives toward the ultimate objective of designing every product to be truly sustainable. All Interface carpet manufacturing facilities worldwide maintain third party registration to the ISO 14001 Environmental Management System and to the ISO 9001 Quality Management Standard.
• Today, Interface, Inc.(NASDAQ: IFSIA) is the worldwide leader in design, has recently expanded into modular resilient flooring with a new luxury vinyl tile line. Our hard and soft tiles are designed to work together in an integrated flooring system. Our production and sales of environmentally responsible modular carpet are manufactured for the commercial and institutional markets under the Interface® brand, and for consumer markets as FLOR™.