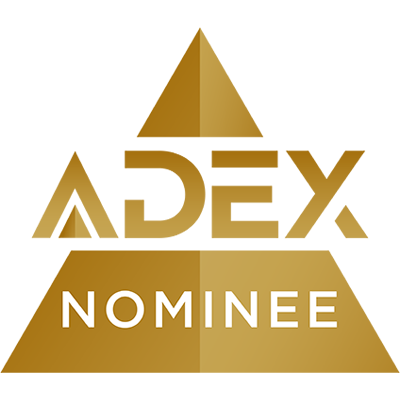 The vast canvas of the Death Valley desert, carved by wind, water and time, where the light of day gives way to a night full of stars, is the inspiration for this beautifully organic collection and its four products: Time Lapse, Terra Firma, Milky Way and Dune. This grouping of 24" x 24" modular products with textural patterns - featuring an array of rich, tonal colors - is as beautiful and unique as each desert encounter. All four products are available in a range of 13 colorways and can be effortlessly coordinated with one another to create wholly distinctive designs. To achieve the incomparable colors, patterns and forms of Death Valley's daytime landscapes and nighttime lightscapes, each Stellar product is solution dyed with a high luster yarn.
Sustainability
Each Stellar product is NSF 140 Gold Certified, meets CRI Green Label Plus and contains pre-consumer recycled content. The products are recyclable through the J+J Reclamation Program. EPD and HPD are available.
Awards
Time Lapse received a Metropolis Likes award during NeoCon 2016
Pricing
Product are priced at approximately $22 - $25/square yard
Notes
Gracefully and universally designed for a myriad of end-use applications, each Stellar product is made with 100 percent J+J solution dyed nylon, ensuring it will withstand high traffic use while maintaining its beautiful aesthetic. For increased flexibility, Time Lapse, Milky Way and Terra Firma can be installed using J+J's TileTabs carpet connectors for quick installation and replacement.
Established in 1957, J+J Flooring Group is a leading manufacturer of commercial specified flooring. With our two brands - Invision broadloom and modular carpet and Kinetex textile composite flooring - we provide a range of product and service solutions to meet the needs of our customers in the corporate workplace, education, healthcare, retail and hospitality sectors.

In 2016, J+J Flooring Group joined Engineered Floors, LLC. Based in Dalton, Ga., Engineered Floors is a privately held carpet producer founded in 2010 by Robert E. Shaw. The company, which employs more than 2,800 people, produces stain-resistant and colorfast solution dyed nylon and polyester fiber and carpeting for residential replacement, new home builder, multi-family and main street commercial applications. To learn more visit, www.engineeredfloorsllc.com.