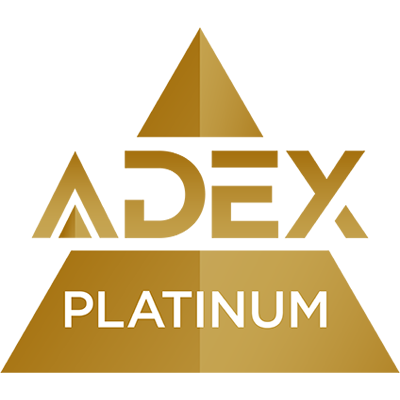 2017
Every city is a story of juxtaposition – of conquest and sin; loss and growth; decay and renewal. Bentley contrives the next chapter of its Los Angeles narrative with (los)t angeles. Featuring the latest in pattern tufting technology, the two carpet tile styles go beneath the city surface to reveal a surprising world of hidden and forgotten places in the midst of unexpected transformation. The (los)t angeles collection examines rich, textural patterns with a range of color that spans from urban-inspired neutrals to vibrant, saturated hues. Underground™ brings forth large-scale abstract blocks of substantial color; Trespass™ comprises an exaggerated scale of pixelated plaid.
Sustainability
(los)t angeles' styles are Cradle to Cradle Certified™, NSF® 140 certified and CRI Green Label Plus certified, and produced in a LEED®-EBOM Gold-certified manufacturing facility.
Awards
Interior Design HiP Award winner
Pricing
Mid-high $20s material costs – a well-priced product for superior aesthetics and durability.

Notes
Bentley pushes the limits of tufting and color capabilities to design bold but practical patterning. Manufactured with Antron Lumena solution-dyed nylon, (los)t angeles reaches the pinnacle of optimal performance with lean face weights that don't skimp on texture. Innovation in fiber technology, as well as in design and patterning, yield great looking, great performing, highly textured products.
For more than 30 years, Bentley Mills, Inc. has defined design, color, quality, and customer service in the commercial carpet industry. Our California-based brand manufactures and markets award-winning broadloom, carpet tile, and area rug products for interiors across the globe.