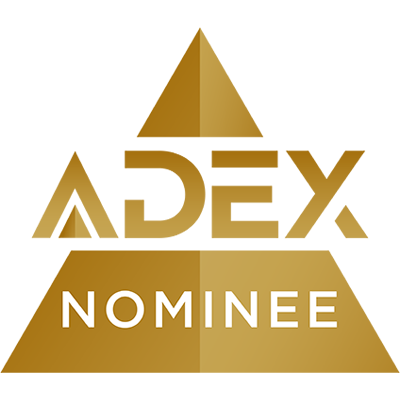 Magnetism, available in tile only, is a wide stripe made of two textures – one is the Trance texture and the other a lower profile, level loop, which gives the appearance of a random, asymmetrical pattern. Magnetism's NexStep® Cushion and AFIRMA™ Hardback tiles are available in 24" x 24" and 18" x 36," and are approved for seven different tile installation methods. The color line consists of rich, understated neutrals that complement each other so that stepped values can be used as a design feature on the floor. Exuding a lush hand feel, Magnetism is made with heavier weights created on vintage tufting equipment. It features innovative use of Antron® fibers, combining multiple dye and luster levels with varying yarn processing methods that results in added depth and dimension. The textured tufted loop construction is designed to withstand heavy traffic.
Sustainability
Magnetism is Cradle to Cradle Certified™, NSF® 140 certified and CRI Green Label Plus certified, and produced in a LEED® EBOM certified manufacturing facility.
Awards
Honorable Mention in Interior Design's 2015 HiP (Honoring Industry People and Innovative Products) awards
Pricing
$25.00 per square yard
For more than 30 years, Bentley Mills, Inc. has defined design, color, quality, and customer service in the commercial carpet industry. Our California-based brand manufactures and markets award-winning broadloom, carpet tile, and area rug products for interiors across the globe.