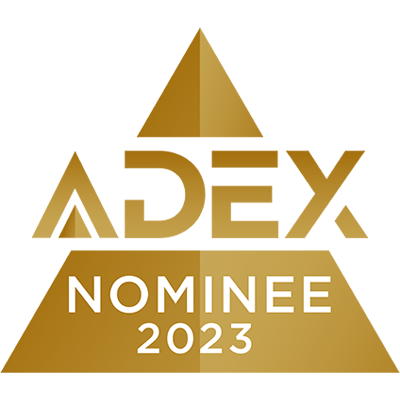 Clad in a rich, ribbed charcoal, the elegant oval-shaped cart has an adjustable shelf, wine storage and an antique brass recessed ice bucket for champagne. Its textured brass handrail and concealed lockable casters make it easy to transport and a must-have for a great stay.
The Design Process
The Bar Cart is a collaboration, as we see all our pieces as a partnership. Designed by Parker Torres Design especially for us, we built this piece for our booth the HD Expo.
Awards
The 18th Annual Hospitality Design Award in the Casegoods + Furniture category
Pricing
The cost per unit is $5,000.
The French word, atelier, simply means workshop or studio. For the two Founding Partners of Furniture Atelier, it means so much more. Michael Cannock and Jessica Schwarz shared a vision of approaching furniture fabrication differently, and in 2017, set out to make that vision a reality. Their focus was on becoming not only a leader in high quality craftsmanship, but to become a partner in the design process; a different approach to typical practices of other well-known Asian factories in the Hospitality Industry. As your design partner, Furniture Atelier offers tailored solutions for each individual project, state of the art, manufacturing facilities, and a dedicated team of experts at the factories to oversee the product development and fabrication. At Furniture Atelier, we are committed to providing the highest quality products at competitive prices, matched with superior customer service and on-time deliveries.