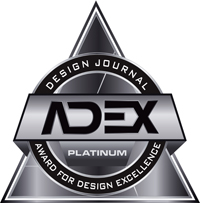 2016
The sculpture combines five major elements: one 4'x4'x4' Cube manufactured entirely of ultra polished sheet metal, and four organic shaped metal legs. The cube traps and combines the reflection of spectators and their surroundings, making them a part of the cube. The fluid and twisted legs are a conceptual representation of human emotions and creativity - the very core of our inventiveness. I encourage viewers to reflect on:
Admiring a cube rather than being trapped within in it
How emotions support human creations
Why, if our emotions are so fluid, is our progress so rigid?
Notes
This Sculpture was elected and participated in ArtPrize 7 2015.
Entravision Denver cover the production story.
Fabrizio Constanza Design is a company dedicated to create unique functional art collectables pieces and design and production of commissioned pieces for private or hospitality projects.