Human Touch® Reflex SOL Foot and Calf Massager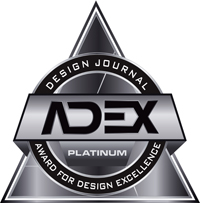 2018
PATENTED FIGURE-EIGHT TECHNOLOGY
Refreshes and invigorates sore muscles, while circulating blood from the feet toward the core of the body, delivering the wellness benefits of improved circulation.
PATENTED WARM AIR TECHNOLOGY
Soothing heat provides relief for muscle tension.
REFLEXOLOGY MASSAGE WITH VIBRATION
Powerful rollers under the feet provide a robust reflexology massage to the sole and heel.
For over 40 years, Human Touch has constructed the wellness landscape, building a rich portfolio of high-performance massage chairs, ergonomic zero gravity recliners, and targeted massage products that rejuvenate the mind and body – no matter where the day may take you.Taking a unique approach to design, Human Touch utilizes the top engineering minds, medical practitioners, world-class athletes, and award-winning design teams to carefully craft groundbreaking products that not only alleviate pain and decrease stress on a daily basis, but also offer an aesthetic appeal that captivates the eye and enhances any space.