Human Touch® Novo XT2 Massage Chair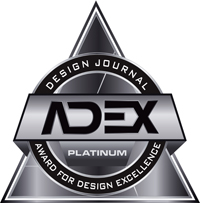 2019


The leading-edge L-Track extends high performance coverage from the neck and shoulders all the way down to the glutes and thighs. The S-track closely follows the curvature of the spine for a massage designed to move with the natural curves of the body for optimal results. The Flex 3D Massage Technology allows the user to adjust intensity for a therapeutic, fully enveloping massage with just the right pressure. Human Touch prides itself on creating massage technologies that replicate the hands of a master trained masseuse and the patented robot in the Novo XT2 is no exception. Easily manage the chair's full suite of programs and features using the navigation control, featuring a crystal-clear LCD screen.

The extending foot-and-calf massager is designed to automatically adjust for height while the under-foot rollers provide optimized reflexology and adjustable intensity for calves, feet and knees. A pioneering space saving design requires only 2" of wall clearance in order to pivot seamlessly from upright to fully reclined. The Novo XT2 allows the user to be fully immersed in the enveloping melody of your favorite music by connecting to the built-in Altec Lansing Premium Sound System via Bluetooth, or play one of eight calming built-in nature tracks and feel the stress simply melt away from your body. Download the intuitive Novo App to your Android or iOS device and suddenly your phone becomes an elegant controller for the chair.

Additional features of the Novo XT2:

• 35 Auto-Wellness Programs, including full body immersion, deep tissue, and an effective collection of therapeutic relaxation and recovery programs.

• Dual lumbar heat is adjustable and has targeted heat that gently soothes the back to loosen tight muscles and helps relieve pain.

• Cloud Touch Acupressure uses strategically-placed air cells to apply pressure to key healing points and manipulate the body to stretch the muscles.

• Zero-Gravity positioning cradles your back and elevates your legs above your heart, moving the body into an optimized neutral-posture position for a more soothing and refreshing massage experience.

• Full-body stretch provides unprecedented leg and spine relief, enabling a more rapid full-body recovery with an expansive "bend and stretch" functionality.

• The built-in USB port can charge your favorite hand-held device while you listen to music, watch videos, or read an eBook.

• Narrated demo walks through the features of the chair and describes the health benefits of each function.

The Novo XT2 is available in Red, Black, Cream, Espresso and Gray.

Pricing
Retails for $7,999
Human Touch
In pushing the boundaries of traditional massage chairs and lifestyle products through advanced proprietary technology and innovation, Human Touch is focused on infusing health and wellness into everyday lives through high-quality, design-oriented, and award-winning massage and lifestyle solutions. Human Touch has been making people feel better for more than 30 years by developing state-of-the-art massage chairs, zero-gravity Perfect Chair recliners that place the body in a therapist-recommended neutral posture position, and a variety of other personal wellness products. Human Touch is also committed to educating consumers about the substantial health and lifestyle benefits of regular massage therapy, relaxation and proper posture by providing a wealth of educational resources from its Wellness Council, a group of renowned experts who offer resources and education about how to live better through regular massage, relaxation, and a healthy lifestyle. Human Touch has invested millions of dollars developing proprietary technologies that enable healthy posture, relaxation and a balanced body and mind through its Perfect Chair Recliners and Robotic Massage Chairs that effectively replicate the massage movements of professional massage therapists. As a result, Human Touch is the only Robotic Massage Chair tested and recognized by the World Federation of Chiropractic as a valid supplement to back-care therapies. Human Touch first introduced products utilizing Robotic Massage technology in 1979 with the Acu-Massage Table for medical professionals, institutions and professional athletes and hasn't stopped innovating since. In 1985, Human Touch pioneered the Robotic Massage Chair with the first contoured tracking system designed to follow the S-curve of the spine. In 1987, the company launched its first multi-function massage system with advanced computer controls. In the 1990's, it set new industry standards with Quad-Roller technology, a massage system so powerful it has dominated the category for a decade. Human Touch's commitment to massage therapy, chiropractic and orthopedic medicine, and stress management provides the basis for its research and development. In hospitals, clinics and physicians' offices Human Touch Technology is used as an adjunct therapy for back pain and spinal disorders. Human Touch products are sold in more than 48 countries, and can be found in furniture stores, specialty stores, and online at www.humantouch.com.