Human Touch® Novo XT Massage Chair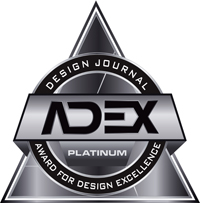 2017


- 36 Auto-Wellness Programs, including full-body immersion, rocking motion, and an effective collection of therapeutic relaxation and recovery programs.

- Zero-Gravity Massage. Ergonomic zero-gravity seating provides extra relief of back pain and reduced pressure on the vertebrae, allowing your large muscles to completely relax for a restorative massage.

- L-track that covers up to 60% more of the back than conventional chairs, extending high performance coverage from your neck and shoulders all the way down to your thighs.

- Extending Foot-and-Calf Massage with adjustable intensity for calves and feet, and under-foot reflexology roller massage.

- Full Body Stretch to stretch the spine and increase blood flow to the vertebrae and discs, effectively rejuvenating the lower back.

- Cloud Touch Acupressure. Strategically placed targeted aircells apply to pressure to key healing points and manipulate your body to stretch muscles.

- Lumbar Heat. Using Human Touch Air Technology, heat flows continually to target the lumbar area, gently soothing tight muscles and relieving pain.

- Wall-Hugging recline that requires only a 5" clearance from the wall.
Bluetooth Speakers to enhance the relaxation of your massage with the sounds of your favorite music.
Pricing
Approximate retail price: $7,999
Notes
Available in Black, Brown, Cream, Red and Gray SofHyde Upholstery
Human Touch
In pushing the boundaries of traditional massage chairs and lifestyle products through advanced proprietary technology and innovation, Human Touch is focused on infusing health and wellness into everyday lives through high-quality, design-oriented, and award-winning massage and lifestyle solutions. Human Touch has been making people feel better for more than 30 years by developing state-of-the-art massage chairs, zero-gravity Perfect Chair recliners that place the body in a therapist-recommended neutral posture position, and a variety of other personal wellness products. Human Touch is also committed to educating consumers about the substantial health and lifestyle benefits of regular massage therapy, relaxation and proper posture by providing a wealth of educational resources from its Wellness Council, a group of renowned experts who offer resources and education about how to live better through regular massage, relaxation, and a healthy lifestyle. Human Touch has invested millions of dollars developing proprietary technologies that enable healthy posture, relaxation and a balanced body and mind through its Perfect Chair Recliners and Robotic Massage Chairs that effectively replicate the massage movements of professional massage therapists. As a result, Human Touch is the only Robotic Massage Chair tested and recognized by the World Federation of Chiropractic as a valid supplement to back-care therapies. Human Touch first introduced products utilizing Robotic Massage technology in 1979 with the Acu-Massage Table for medical professionals, institutions and professional athletes and hasn't stopped innovating since. In 1985, Human Touch pioneered the Robotic Massage Chair with the first contoured tracking system designed to follow the S-curve of the spine. In 1987, the company launched its first multi-function massage system with advanced computer controls. In the 1990's, it set new industry standards with Quad-Roller technology, a massage system so powerful it has dominated the category for a decade. Human Touch's commitment to massage therapy, chiropractic and orthopedic medicine, and stress management provides the basis for its research and development. In hospitals, clinics and physicians' offices Human Touch Technology is used as an adjunct therapy for back pain and spinal disorders. Human Touch products are sold in more than 48 countries, and can be found in furniture stores, specialty stores, and online at www.humantouch.com.