Human Touch HT-Bali Massage Chair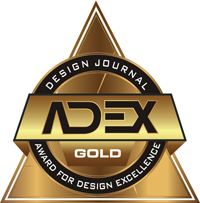 2015


The patented Human Touch® Smart 3D Massage System expertly emulates human hands, extending into muscles for a therapeutic, intense massage, and knows exactly where you need the most pressure. Indulge in eight Human Touch Wellness Council designed Auto-Immersion Programs, including full-body immersion, Cloud Touch massage, and an effective collection of therapeutic relaxation and recovery programs. Easily manage the chair's full suite of programs and features using the intuitive navigation control, featuring a crystal-clear LCD screen. Remedy those trouble spots and rejuvenate the mind and body with 21 targeted techniques that stretch, loosen and relax specific muscle groups, from the shoulders to lower back. Relax as if floating while strategically placed active contours located at the shoulders, hips, seat and arms help to lift, squeeze, manipulate, and massage the body.

Notes
Options:
Available in Black, Espresso, Butter and Bone SōfHyde.

SōfHyde is a luxurious and durable upholstery expertly formulated to replicate the comfort, style and "feel" of real leather. SōfHyde is designed to last for many years of use and is comfortable, soft to the touch and stain-resistant.
Human Touch
In pushing the boundaries of traditional massage chairs and lifestyle products through advanced proprietary technology and innovation, Human Touch is focused on infusing health and wellness into everyday lives through high-quality, design-oriented, and award-winning massage and lifestyle solutions. Human Touch has been making people feel better for more than 30 years by developing state-of-the-art massage chairs, zero-gravity Perfect Chair recliners that place the body in a therapist-recommended neutral posture position, and a variety of other personal wellness products. Human Touch is also committed to educating consumers about the substantial health and lifestyle benefits of regular massage therapy, relaxation and proper posture by providing a wealth of educational resources from its Wellness Council, a group of renowned experts who offer resources and education about how to live better through regular massage, relaxation, and a healthy lifestyle. Human Touch has invested millions of dollars developing proprietary technologies that enable healthy posture, relaxation and a balanced body and mind through its Perfect Chair Recliners and Robotic Massage Chairs that effectively replicate the massage movements of professional massage therapists. As a result, Human Touch is the only Robotic Massage Chair tested and recognized by the World Federation of Chiropractic as a valid supplement to back-care therapies. Human Touch first introduced products utilizing Robotic Massage technology in 1979 with the Acu-Massage Table for medical professionals, institutions and professional athletes and hasn't stopped innovating since. In 1985, Human Touch pioneered the Robotic Massage Chair with the first contoured tracking system designed to follow the S-curve of the spine. In 1987, the company launched its first multi-function massage system with advanced computer controls. In the 1990's, it set new industry standards with Quad-Roller technology, a massage system so powerful it has dominated the category for a decade. Human Touch's commitment to massage therapy, chiropractic and orthopedic medicine, and stress management provides the basis for its research and development. In hospitals, clinics and physicians' offices Human Touch Technology is used as an adjunct therapy for back pain and spinal disorders. Human Touch products are sold in more than 48 countries, and can be found in furniture stores, specialty stores, and online at www.humantouch.com.