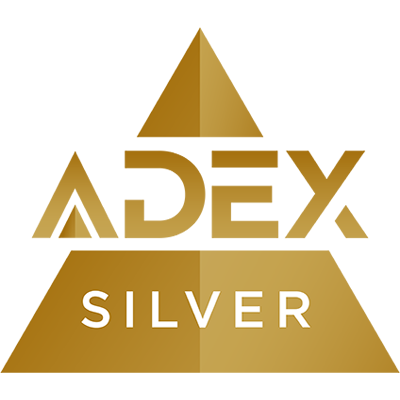 2011
The adjustable fixture pivots 0° to 90° vertical and 0° to 20° horizontal for perfect placement. Available in two attractive finishes with 6- or 12-inch shade options, the canopy or plug-in versions easily mount to a wood frame, metal frame or wall. The dimmable Cody LED Picture Light consumes only 6 or 12 watts and utilizes LEDs that offer 20 years of efficient light, while reducing the cost of ownership. The energy-efficient fixture offers a 50,000 hour lamp life and is covered by a 5-year warranty.
Sustainability
Energy-efficient LED source
Pricing
Edge Lighting offers high-end, quality products at middle-market pricing
A merge of Pure Lighting's built-in architectural LED solutions and Edge Lighting's crisp, minimalist designs, PureEdge Lighting blends seamlessly into your architecture, offering customizable fixtures and technology without limits, allowing you to personalize your space and truly bring your vision to light.
Brighten your bathroom vanity, underlight your kitchen cabinets, guide along the foot of a stairway, or create a one-of-a-kind light art masterpiece right in your drywall - the fully customizable selection of PureEdge fixtures and technologies offer endless possibilities, allowing you to easily take on the role of fixture designer. PureEdge believes light and interior design are one in the same, and when you need some help, our certified team of Lighting Consultants will guide you every step of the way.
Sparked from the mind of an electrician with over 35 years in the business, PureEdge Lighting has honed, polished and set the bar in the world of lighting, garnering critical acclaim with dozens of awards including the prestigious Edwin F. Guth Memorial Award. From sleek, wood and metal suspensions and adjustable wall sconces to plaster-in light channels, no task is too big, too small, or too outrageous. PureEdge Lighting is about defying traditional lighting, tearing down boundaries and illuminating diverse environments. Modern. Innovative. Personalized.