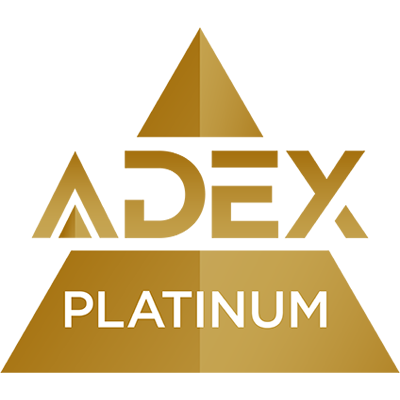 Continuing to revolutionize the linoleum market, Tarkett, worldwide leader in innovative and sustainable flooring and sports surface solutions, has introduced the Harmonium xf2™ Linoleum Line of commercial flooring. This enhanced offering incorporates the company's same high-performing propriety xf™ surface treatment technology but now delivers more colors and an xf2 matte finish to help bring the natural beauty of linoleum to life. Available in 93 colors with a large range of both bright and clear colors, and natural and earth tones, Harmonium xf2 offers solutions for modern and traditional interiors. With a newly improved matte finish, the Harmonium xf2 visuals showcase the pure attractiveness of linoleum with extremely high resistance to wear and tear. Color number 400 in the new collection has no added color pigments, making it the natural color of linoleum and the most sustainable linoleum solution in the market.
Sustainability
The Harmonium xf2 collection underscores the company's commitment to circular or "closed loop" design. Truly sustainable, Harmonium xf2 is made from 95 percent natural materials such as linseed oil, flax seed, wood and limestone. Seventy-three percent of those materials are rapidly renewable, which is the highest amount of rapidly renewable content in the industry, and the line also features 34 percent recycled content. The Harmonium xf2 is FloorScore certified and has TVOC levels less than 100 μg/m3; therefore it contributes to better indoor air quality to protect human health. Additionally, the linoleum has earned a Cradle to Cradle Silver ranking and is USDA Bio-Based 95 percent certified for the ideal sustainable solution.
Awards
Buildings Magazine Innovative Products Award
Notes
The proprietary Harmonium xf2 finish is the toughest in the industry and requires no initial waxing and polishing. Maintenance is faster and easier, saving most end users 30 percent on maintenance and 50 percent on water, detergents and energy over the life of the floor. No other linoleum is so resistant to stains, abrasion and chemicals. Third party testing at the WFK Institute in Germany, a leading international cleaning technology research center, has shown that the Harmonium xf2 collections significantly outperform ordinary linoleum in brightness and color retention. In addition, they offer alkali and stain resistance to a variety of substances including acetone, coffee and betadine. And, they are naturally antibacterial and fire retardant.
With a history spanning over 140 years, Tarkett is a worldwide leader in innovative flooring and sports surface solutions, with net sales of more than €3 billion in 2019. Offering a wide range of products including vinyl, linoleum, rubber, carpet, wood and laminate flooring, artificial turf and athletics tracks, the Group serves customers in over 100 countries across the globe. Tarkett has 12,500 employees and 33 industrial sites, and sells 1.3 million square meters of flooring every day, for hospitals, schools, housing, hotels, offices, stores and sports fields. Committed to changing the game with circular economy, the Group has implemented an eco-innovation strategy based on Cradle to Cradle® principles, with the ultimate goal of contributing to people's health and wellbeing, and preserving natural capital. Tarkett is listed on Euronext Paris (compartment B, ISIN: FR0004188670, ticker: TKTT) and is included in the following indices: SBF 120 and CAC Mid 60 indexes.