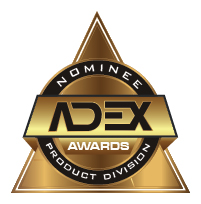 2014-15

design partnership for Victoria + Albert and represents the company's ongoing commitment to innovative design.
Part of the new Amiata Collection - the design is truly remarkable with a timeless-yet-modern look that would complement any bathroom décor. It perfectly captures the high-fashion influence of its Italian creators while retaining the elegant lines and quality craftsmanship that are hallmarks of the Victoria + Albert brand.
The elegantly coordinated Amiata 60 basin mirrors the distinctive styling of the Amiata tub
and measures 23-5/8" long by 16-1/4 wide by 6-1/8 deep.
Sustainability
These sinks are made to last a lifetime. Crafted from durable ENGLISHCAST® they have a built-in longevity that is backed by a 25-year warranty.
The sinks are also made of natural stone. ENGLISHCAST® is a unique blend of at least 50% naturally occurring organic volcanic limestone so processing it requires a fraction of the energy used in the furnace production.
The sink is also very light so it incurs much less energy and fuel costs during shipping.
Pricing
Retails for $670.
Victoria + Albert Bath LLC