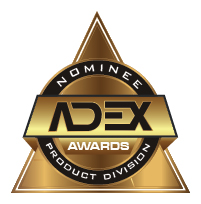 2011-12

• The collection features burlap made from 100 percent jute textile – a rapidly renewable, biodegradable and recyclable material. It is made by laminating a sheet of real burlap cloth between a melamine overlay and phenolic resin-impregnated kraft paper.
• Jute is the second most widely cultivated and used natural fiber after cotton. For centuries, jute has been an integral part of culture of Bengal, in the entire southwest of Bangladesh and some portions of West Bengal. Currently, India is the world's largest jute growing country.
• The Burlap collection creates a highly tactile decorative surface with an organic look and random motif imparted by the textile.

Lamin-Art
Lamin-Art, a U.S.-based company, has supplied the commercial interior design and architectural professions with an exceptional selection of innovative design-statement laminates and outstanding customer service for more than 50 years. The company's exclusive designs can be found in high-profile retail stores, hotels, restaurants, showrooms, trade show exhibits and more.