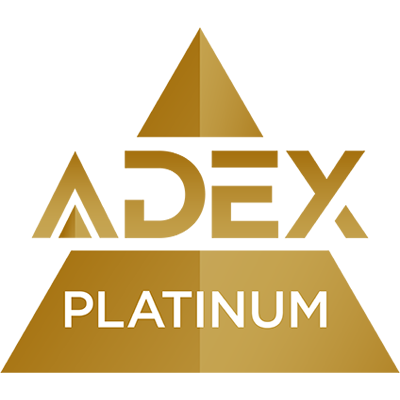 2009
Awards
The HR-LAQ Collection is new and therefore has not won any awards.
Pricing
The HR-LAQ Collection of high pressure laminates retails for $2.14 sq. ft.
Notes
The HR-LAQ collection reflects the vivid, eye-catching hues of Italian designer, Ettore Sottsass, who worked with ABET LAMINATI since the 1980's.
ABET LAMINATI, a leading producer of high decorative pressure laminates, offers almost 500 surfaces including solid color choices, woodgrains, metallics, natural recycled fibers, stone finishes, digital and silk-screen effects and Tefor, a 100% recycled and recyclable product. ABET also produces a commercial high pressure laminate floor, available 120 finishes with the colors and grains of almost every type of wood, plus solid colors. Also available is a real wood veneer flooring product offered in 10 woodgrain colors, an interior wall system and exterior laminate for the Rainscreen system. For samples or information call (800) 228-2238 or (201) 541-0700, fax (201) 541-0701 or visit www.abetlaminati.com.ABET Laminati, SpA (ABET) is a world leader in the production of high pressure laminate and turned 50 in 2007. In 1946 Bra was the center of the Italian leather treatment industry. A key component of this treatment was the tanning resin obtained locally. Indeed, ABET is an acronym for Anonimo Braidese Estratti Tannici (Company in Bra for tanning production). By the mid 1950's, however, this industry was in decline. ABET decided to redefine itself and sought an industry to which it might transition. During a visit to the United States one of ABET's technical staff, a Dr. Marelli came across high pressure laminate (HPL). There was an immediate recognition of the parallels of the production of this product to the tanning process. With HPL paper is treated with a resin. With leather the animal skin is treated with a tanning resin.Soon thereafter, ABET obtained a license for HPL production from Railite International. The first production plant opened in 1957. This plant has one press with 14 openings rendering a capacity for just over 100,000 square feet per day.This production capacity coincided with a flourishing Modern furniture industry. ABET (now ABET Laminati) enjoyed immediate success in its initial offerings for this application. After only four years daily production passed 320,000 square feet. In 1961 the product began to be called PRINT (Prodotto Railalite Internazionale). At this point ABET Laminati made two historic marketing decisions. The first was to offer the market place HPL that had identity as a product itself and not merely a copy of other materials (i.e. wood, marble, etc.). To accomplish this, collaboration began with the Milan School of design. HPL now began a radical transformation in its appearance. Functions also changed. ABET Laminati began to offer HPL for floors, exteriors, flame resistance, and self supporting panels. By 1967 ABET Laminati created the first silk-screened production of HPL.The second historic marketing decision was to grow a market presence outside of Italy. To this end the first ABET affiliate was created in France in 1962. This network of affiliates has grown to the current position of a presence in 90 countries.The two decisions accelerated the need for production. In the 1970's daily production grew to 1,400,000 square feet. By the 1990's over 1,700,000 square feet of HPL were produced per day. As of this writing (2005) ABET Laminati produces over 2,300,000 of HPL per day.