Top Knobs Chareau Collection Crystal Knobs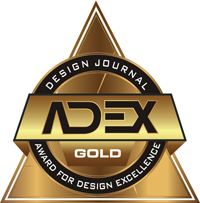 2014
"We like to say that our hardware is precious jewelry for the kitchen," states Christine Zimmer, product manager for Top Knobs. "The new Chareau Crystal knobs bring this statement to reality with a knob that is completely jewelry inspired."
The Chareau Crystal knob is 1-1/8" and is available in 4 finishes: Brushed Satin Nickel, Polished Chrome, Polished Nickel and Tuscan Bronze.
All Top Knobs products come with proprietary sealed finish and lifetime warranty.
Pricing
Retail price is $21.50 per piece.
Top Knobs specializes in fine decorative hardware for the kitchen and bath. Designers value Top Knobs for their exceptional craftsmanship and attention to fine architectural detail - which is immediately apparent in the weighted feel and in the character of each hand-finished creation. Every cabinet, knob, door handle, pull, hook or fixture by Top Knobs offers a completely sealed finish that lasts for years and years, so there's not wear on the drawer knobs and pull which are opened most. That's why Top Knobs confidently offers an exclusive lifetime warranty for the original purchaser. They have over 4,500 kitchen, bath and closet designs, to match nearly every individual style and decor. Quality, craftsmanship, longevity and selection - "always the perfect opening."