Lucid Refined Interior Signage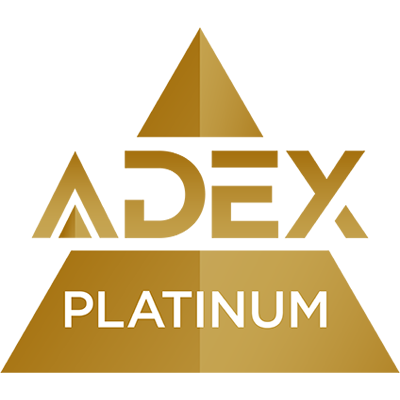 2020
Lucid is the highly-refined signage platform created for spaces with a contemporary, minimalist aesthetic. Simple. Subtle. Unobtrusive. Like gallery fixtures that know their place, this line is designed to make the other aspects of the space look their best without feeling over-accessorized. With impeccable proportions, understated matte hardware, glass-like clarity, and discerning graphics, Lucid complements premium spaces with unfussy elegance. Lucid's components are inspired by sleek glass and metal spaces. "Rails" and "channels," are the perfectly matte anodized aluminum mounting components that display the optically-clear "tiles," the optically-clear, non-glare acrylic graphics surfaces. Lucid's glass-inspired design goes beyond its materials – the line offers configurations specifically designed to install directly to glass walls and doors to beautifully integrate with the space it occupies. We created Lucid for designers and spaces who desire signage that complements today's glass-walled, open spaces. The look is clean – it's built around two precision materials: pristine matte-finish aluminum hardware and glass-like, anti-glare acrylic. The mounting hardware is concealed, so every line is pure. The interplay of light with the acrylic and graphics create dramatic highlights and soft diffused shadows that add depth to the sign and the space. Lucid is about quiet confidence.   
Sustainability
Takeform designed Lucid to utilize naturally occurring aluminum as a key element of the product's construction. And to further reduce its environmental impact, the hardware manufacturing specifications require use of only 100% recycled Aluminum. The standard optically clear tiles are made of virgin acrylic which at the end of their usable life are 100% recyclable. By specifying alternate tile materials such as glass or recycled products, the environmental impact of the product can be further reduced.

Takeform champions environmental awareness and continually looks for new ways to reduce, reuse or recycle resources. We create products made from responsible materials. Further, our design, engineering and quality standards result in Lucid being a product with easily replaceable components which result in a significantly extended useful life span. The system's messaging area ("tiles") can be easily replaced when messaging content is in need of update which allows the signage to be used indefinitely.

All our products and processes are designed with a heightened sense of environmental responsibility. Our manufacturing facility incorporates low waste, low emission methodology. We utilize 100% hydro-electric power. Many of the materials are Green Guard approved. Takeform recycles scrap materials resulting from the manufacturing process and also incorporates recycled packaging materials.

https://www.takeform.net/company/green

Awards
2019 Best of NeoCon Gold Award
2019 Good Design Award
Pricing
Pricing is commensurate with finishes and materials chosen
Notes
https://www.takeform.net/products/lucid
Branding Space. Moving people.The synergy between your brand and space has inspired us since we introduced our first industry innovation in 2003. Today, our design DNA continually drives us to push the boundaries of your brand's potential in the built environment. We'll help you make a lasting impression. Start with wayfinding – our practitioners will help you greet each visitor and guide them to their destination in a visual voice uniquely yours – welcoming and on brand. Once there, immerse them in a sophisticated visual experience of who you are. You'll start the conversation and foster a relationship before the first handshake and every moment after.Our people, process and products are focused on enabling you to tell your brand story – eloquently and effortlessly. From design and manufacturing through installation and ownership services – we are fully integrated to assure you a streamline process and optimal outcome.We believe unifying brand and space has the power to move people.