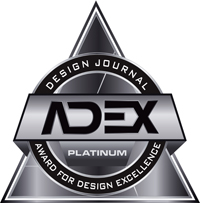 2018

The seamless two burner bridging technology is perfect for grilling or searing with the unique dual zone plancha/grill, sold separately. The cooktop offers exceptional temperature control with 12 cooking settings.
BlueStar's induction cooktop features Smart Power Management that automatically calculates and disperses the maximum amount of power across the number of burners in use. The home chef also has the ability to kick start the cooking process on all cooking zones, boosting the power immediately for no-wait cooking and optimal flexibility. There are two levels of even, low temperatures, a true simmer burner at 200 degrees and a warming burner at 150 degrees. Foods like sauces and melted chocolate can be held at a simmer for hours without scorching.
Robust safety features include a "knob lock" and pan detection technology so the unit will not start unless a pan is on a burner. No heat is wasted during cooking because energy is supplied only to the cooking receptacle.
The simple, yet stunning design offers unmatched customization in the category, with the opportunity to personalize the unit with 190 colored knob options and 10 different metal trims, including brass, copper and stainless steel. The cooktop comes standard with sleek, easy-to-use stainless steel knobs and "natural white" display lighting.

Pricing
STARTING AT $2,499 (UMRP*)
Notes
Induction technology is becoming more commonplace in the appliance industry and consumers are becoming more educated, familiar and comfortable with this smart cooking option. Induction cooking harnesses the power of magnets, generating heat directly in the cooking vessel rather than the cooktop, to create a defined and efficient control of heat.