Dichroic Column Art Lighting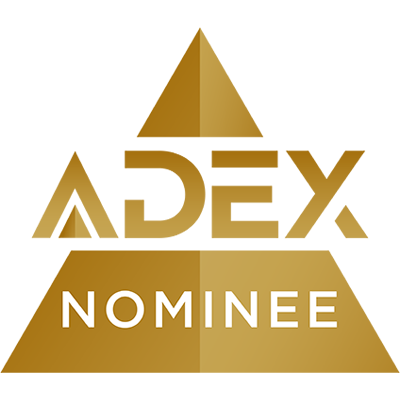 The Dichroic Twig lighting series is composed of dark Japanese mats and dichroic film on touch-sensitive aluminum bases with allen-style hardware. Two sizes are available : 15" x 5" x 5" table size and 32" x 12" x 12" floor/table size.
Sustainability
Created with bamboo twig mats and reclaimed aluminum.
Awards
Platinum ADEX Award 2016
Pricing
275.00-475.00 US plus S+H
Light is everything. Light is both perception - how we see everything we experience - and how we remember the moment. It's how we experience color, texture, dimension and even mood. It's how we sense and record the environmental ambiance or 'feel' of a space. It provides that X-factor. It's either there or it isn'With this in consideration we bring our lines of ambient lighting that enhance their environment in various ways, allowing one to control color, texture and intensity while achieving a philosophical balance between the the natural and industrial worlds. The Lightlink Lighting collection - described as 'Zen/Industria 'Illuminated sculpture' or 'Euro-Texan art lighting' - was inspired by Mike Brannon's passion for light and an interest in how it can be manipulated to create a uniquely pleasing ambience while maintaining Green values and sustainability throughout design and implementation.rnrnWith Lightlink in its 18th year, Texas lighting designer Mike Brannon is achieving critical and commercial success around the country with his latest collection of Texas made original art lighting.rnrn"I've always been drawn to the myriad effects of light, both upon a subject and as a subject of its own."rnrn"I wanted to find a way of transforming the traditional shape of a shade into an integral part of the light itself, so I experimented with various transparent materials which have natural light-enhancing properties."rnrn"The juxtaposition of industrial, natural and Zen features gave me the result I was looking for: the perfect elemental balance of high-tech design with Zen aesthetics. The overall effect is organic and atmospheric and is a very pleasing, integrated way to light contemporary interiors."rnrnHis work, which fuses industrial components and natural fibers into ambient illuminated sculptures, is currently on display in galleries and private collections in numerous major markets including : London, New York, Los Angeles, San Diego, Seattle, DC, Boston, Houston and Austin.rnrnLightlink specializes in creating textured, interactive, ambient art lighting suitable for any contemporary setting, including Spas, resorts, hotels, lobbies, atriums, public & private areas, bars, restaurants, airports and offices, as well as, residential interiors. The pieces have echoes of Zen, Asian and industrial design through a particularly organic design sense coupled with the use of such diverse materials and techniques as dichroic & negative space mirroring, touch dimming, fluorescent acrylics, perforated metals, bamboo veneers, reclaimed hardwoods and hand-made art papers.rnrnAmong our values and design considerations at Lightlink are that each piece be inspired and inspiring, unique, environmentally enhancing, interactive and of predominantly green design. In that pursuit all materials used have high recycled content, as much as 90% of hardwoods are reclaimed, the bamboo is sustainable, only eco-resin is used and almost all metals used are also from reclaimed or recycled sources.rnrnThough originally and currently a guitarist/ jazz recording artist, he has designed and built custom, green/sustainably designed, 'Zen/Industrial' architectural art lighting since 1997 which have shown in galleries, museums, at TEDx, AIA, ASID, IIDA, DCA and CMPBS events and in private collections in major cities throughout the US and UK, as Lightlink Lighting.rnrnMike Brannon's work for Lightlink has been published in 40 national and regional publications, to date including : Enlightenment, Eco-Structure, Organic Spa, Natural Home, Architect, Architectural Products, Hospitality Design, FORM, LD+A, Apartment Therapy, Inspire, Residential Lighting, Eco-Building Pulse, Metal Architecture, Innovative Home. Austin Home, Austin Urban HOME, Brilliant, The Houston Chronicle, Phoenix Home & Garden, San Antonio Magazine, The San Antonio Express-News & NHome Texas. rnrnLatest press : rnrnwww.enlightenmentmag.com/designers/lighting-designer-brannon