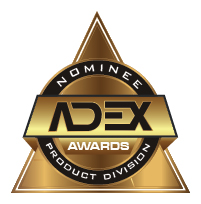 Mosaico Digitale has beenAwarded HiP Honoree 2017 NeoCon and Architizer A+Award 2017 Jury Winner in the Interior Materials & Surfaces Category
Sustainability
Mosaico Digitale resin tile mosaic combine outstanding performance with endless design possibilities.These lightweight, strong and conformable tiles can then be installed and grouted to any surface, indoor and outdoor, reflecting the nature of a ceramic tile.
Awards
Mosaico Digitale has beenAwarded HiP Honoree 2017 NeoCon and Architizer A+Award 2017 Jury Winner in the Interior Materials & Surfaces Category,Red Dot 2016, Best product Neocon 2016, Best of the year 2015
Mosaico Digitale is the technologic evolution of the classic mosaic. Mosaico Digitale has introduce a new material the resin. The digital mosaics are created on a resin film on which the original image is printed. We can cover any shape size and color of surfaces for both interiors and exteriors. Surfaces like drywall,wood, metal, glass. The resin material giving us the possibility to make a fragmentation of any image and reproduce it in a new mosaic concept can be applied to any surfaces to decorate. Our digital mosaics are 100% customizable, in addition to our core designs we produce custom work for clients who want to bring their individualized creation to the wall, no limit to the fantasy any digital images can be tiled across any surfaces.