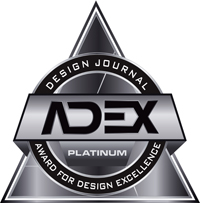 2020

The Nomad Collection pieces together and modernizes the design imagery associated with one of world's oldest nomadic cultures -the Moroccan Berbers. The Nomad Collection is also a study in unique fiber materials, surface texture and dimension.
As human beings we have always been attracted to tactile surfaces. Enhanced tactility and physical touch are important. They can reduce stress and anxiety and are linked to oxytocin production. We are surrounded by so much technology and the super smooth digital screens of our phone, tablets or laptops that we crave surfaces that deliver sensuous texture and dimension. The unique novelty yarns used in the Nomad Collection speak to our basic human need for surfaces that thrill our fingertips and engage our senses.
The Nomad Collection includes three jacquard textiles and one velvet. This collection offers designers sumptuous surfaces with enhanced performance features that can be mixed and matched within a space. This group utilizes an incredible array of novelty yarns that make these textiles look as if they are either hand woven or embroidered. A chunky boucle, a heathered acrylic and a highly unique eyelash yarn lend these fabrics a dimensional aesthetic that make it hard to believe they are contract grade performance fabrics! Patterns Wanderer, Venture and Quest offer high abrasion and are bleach cleanable. Pattern Journey can also be used as drapery as it is produced with inherently Flame-retardant fiber.

Arc-Com
Arc-Com is a leading textile and wall covering supplier in the contract industry. Over the past 40 years, our reputation has been built on customer satisfaction, value added products and solutions and timely completion of projects. The Arc-Com Design Team creates, develops and introduces innovative and high performance textile products for the corporate, hospitality, healthcare and institutional markets. Our Options™ department caters to the requirements of the customer and creates special products to suit client specifications and budgetary concerns.
Arc-Com Wall Surfaces is dedicated to the creation, design and development of unique and innovative wall surface materials for the contract market. Arc-Com Wall Surfaces has a comprehensive portfolio of both vinyl and Re-New™ eco-conscious wall surface materials all available in exquisite colorations that complement our diverse fabric lines.