"Celebration of Diversity"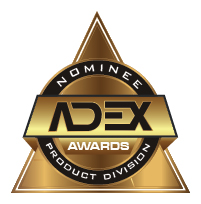 2017-18
Sustainability
Envisioned at 10 feet tall by 1 foot wide, "Celebration of Diversity" would become a majestic and bold statement proudly standing as a positive memorial to the spirit of diversity and as a reminder that only through embracing our differences can we survive on this one world we share. This visual call to action is so important for the world to embrace.

The graceful, contemporary, open framework of the sculpture and the small footprint works in harmony with surrounding buildings, the natural environment and local neighborhoods.

Pricing
As artists and humanitarians we feel strongly that the bold and positive symbolism of "Celebration of Diversity" is needed now more than ever before. Taking positive action through art. This is why we have created this opportunity, which we will make available to organizations and corporations around the United States and the world. We have made the sculpture at a smaller scale, (10 feet) than that which we normally work, and at a reasonable cost, $10,000.00, which will easily allow for private donors to fund the sculpture, so as no public funding is necessary. Custom sizes are available.
Notes
In the aftermath of the Orlando Pulse tragedy and all instances of hate and violence, we are honored to submit our sculpture, "Celebration of Diversity" as a memorial to those who lost their lives and were injured in Orlando and to all who suffer around the world at the hands of people who reject diversity. This sculpture honors the worldwide fight for equal rights and pays tribute to all victims of hate, intolerance and violence. We choose to celebrate all those individuals who struggle with such animosity with a positive, inspiring, visual statement. A bold sculpture of promise. It will stand as a pledge of support to all people around the globe. We hope that by this fearless declaration, other cities across the country and around the world will follow your example and courageously celebrate diversity, while at the same time stand bravely against hatred and violence and those who refuse to accept the positive attributes of worldwide diversity. We ask you to join with us.