Runtal Flow Form (The Bisque Collection)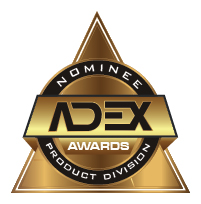 2009-10
Pricing
Prices start at $890.
Runtal North America Inc.
Headquartered in Switzerland, with 35 licensees worldwide, Runtal invented the panel radiator and is considered the world leader in radiator technology. Runtal manufactures decorative heaters to be used as part of a hydronic (hot water) heating system and towel warmer radiators in both self-contained and electric models. With 50 years experience, Runtal has hundreds of thousands of installations. Over 20 years ago a major commitment was made to the American and Canadian markets with the opening of a state- of –the- art factory in Ward Hill, Massachusetts. All products for these markets are made in the factory in Massachusetts. Highly efficient and functional, Runtal Radiators offer the options not available with other heating distribution systems. There is rarely a situation where Runtal is unable to provide the heat requirement with the wall space that is available. Runtal builds radiators from 20" to 29' long in increments of 2". The output of Runtal products range from a few hundred BTUH per foot to over 4000 BTUH per foot. A favorite among architects and designers, Runtal's sleek 2" profile can be integrated into any environment. The radiators may be discreetly blended into a classic décor, or used as a bold complement to today's vibrant high-tech accessories. They can be long and low under windows, attached to the ceiling, designed high and narrow for maximum space saving considerations, run vertically in tight corners, or angled for bay windows. They come in a variety of styles for towel radiators, coat hangers or elegant room dividers. Runtal Radiators are available in a number of standard finishes and hundreds of designer colors. Runtal is attractive, durable, healthy and comfortable. Runtal may be used as a direct replacement for fin-tube or cast iron radiators or baseboards. Runtal may also be used with low temperature water making it a perfect radiant alternative or complement to floor heating. Made of durable welded steel, Runtal Radiators are "build to last." The all welded steel construction eliminates expansion noise when the units heat up. With Runtal you will never have to hear the "pinging" and popping" sounds of the old-style baseboard again. Unlike conventional baseboard, Runtal panels have no small spaces and covers to trap dust, which can burn and leave dirt streaks on the wall. Hospitals have been turning to Runtal for years as one of the cleanest and healthiest forms of heat. Runtal makes possible significantly reduced energy consumption. The reasons are: its compatibility with low temperature hydronic heating, its radiant output and its sophisticated system controls.